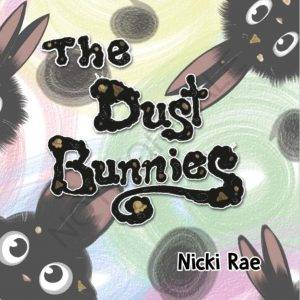 Meet Fluff, Puff, and Stuff, three adorable dust bunnies ready to reveal their favorite hiding places, snacks, and games! In this charming rhyming book, young readers enter the world of dust bunnies—which happens to be hiding right under their own bed! Beneath the couch, in the corner, and anywhere crumbs and dust are found, dust bunnies will be at play!
Perfect for Easter baskets, spring cleaning season, and for all bunny-loving, chore-resistant children.
Sample Text from Dust Bunnies
Have you ever seen a dust bunny? They can look a bit funny!
And I have to confess, they love making a mess!
Fluff, Puff, and Stuff are their names
and making dust is one of their games!
<End of sample text>
Read the full book by selecting one of the buttons below the post.