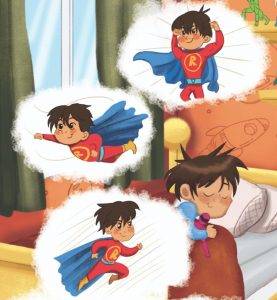 Incredible strength, lightning speed, x-ray vision and the ability to fly are just some of Raheem's favourite superhero abilities!
Every superhero needs them,right? You can't save the day without them? Right???? That's what makes a SUPERHERO a superhero, rightttttt? Raheem seems to think so.
Find out more about how Raheem learns to be a real superhero in this delightfully illustrated story.
Sample Page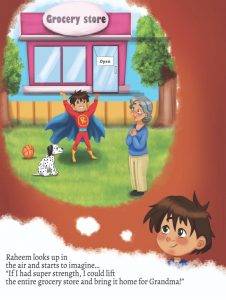 From the author of "Raheem and his Magic Shoes" and "Raheem the Referee" comes a story about Raheem's wish for superhero powers so he can help save the day. This book helps empower kids, with the understanding that they have their own special powers and shares a meaningful message, that parents and children will enjoy.
You can also buy Raheem the Superhero on Amazon!