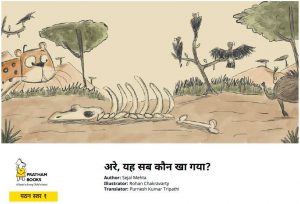 अरे, यह सब कौन खा गया? – Hindi Story Who Ate All That Up?
Everything in the forest does not go to waste. This story explains why, from the unfinished food, elephant poop, and even the branches and leaves that have fallen onto the ground. Every animal inside the forest contributes and takes part in the cleaning up. may it be a wild boar or small insects like the dung beetle.
अरे, यह सब कौन खा गया? is a level 1 book brought to us by Pratham's Storyweaver under a creative commons license. The book is aimed at young children who are eager to start learning how to read.
Written by Sejal Mehta, Illustrated by Rohan Chakravarty, Translated by Purnesh Kumar Tripathi
Sample from अरे, यह सब कौन खा गया? – Hindi Story Who Ate All That Up?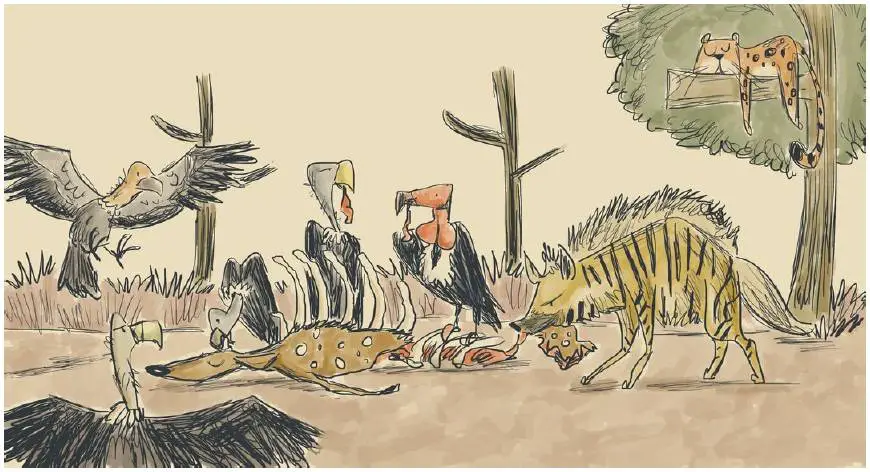 जंगल म कुछ भी थ नह जाता।
कुछ भी नह!
सब कुछ साफ हो जाता है।
सब कुछ!
जब तए अपना खाना खम नह करते,
तो बाक खाना कौन खाता है?
ग और लकड़बघे!
और भुकड़ जंगली सूअर।
घुर-घुर! घुर-घुर!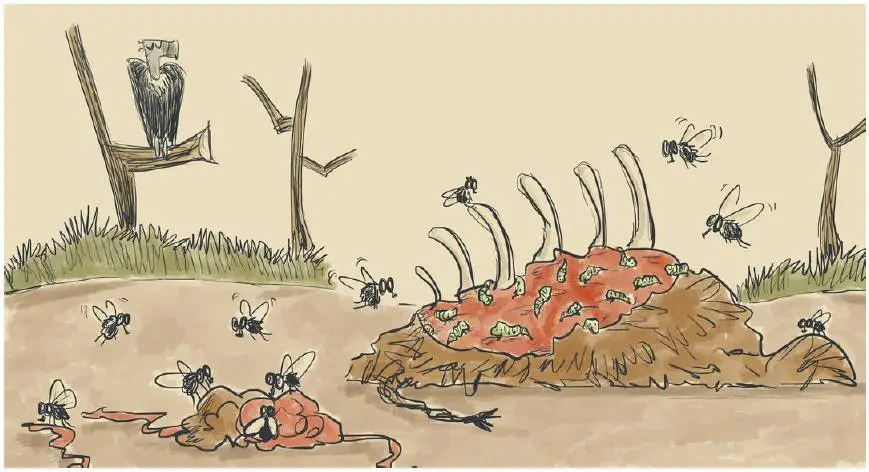 जब ग और लकड़बघ का खाना बेकार जाता है,
तो कौन इसे खा जाता है?
मखयाँ और भुनगे!
और भुकड़ जंगली सूअर।
घुर-घुर! घुर-घुर!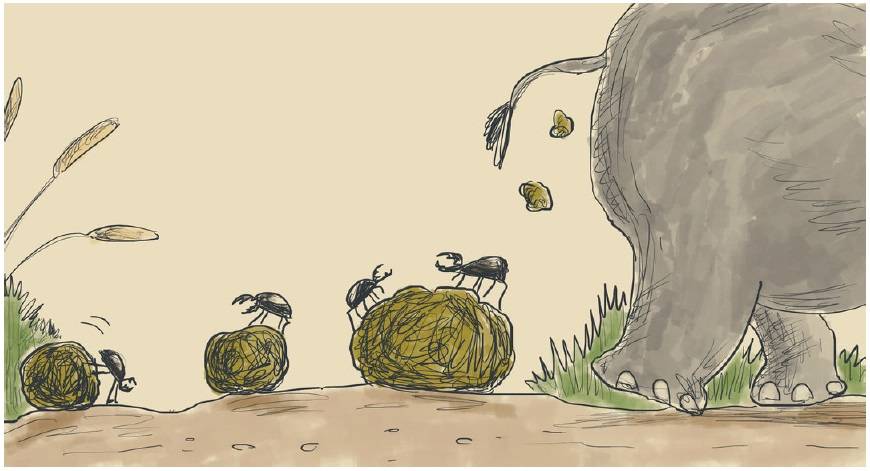 जब हाथी जंगल म अपना पेट खाली करता है,
तो उसका मल कौन चट कर जाता है?
गुबरैला!
और भुकड़ जंगली सूअर।
घुर-घुर! घुर-घुर!
जब ज़मीन पर टहनयाँ, पयाँ और बारश क बूँद गरती ह,
तो कौन इस दावत पर आता है?
दमक और कवक!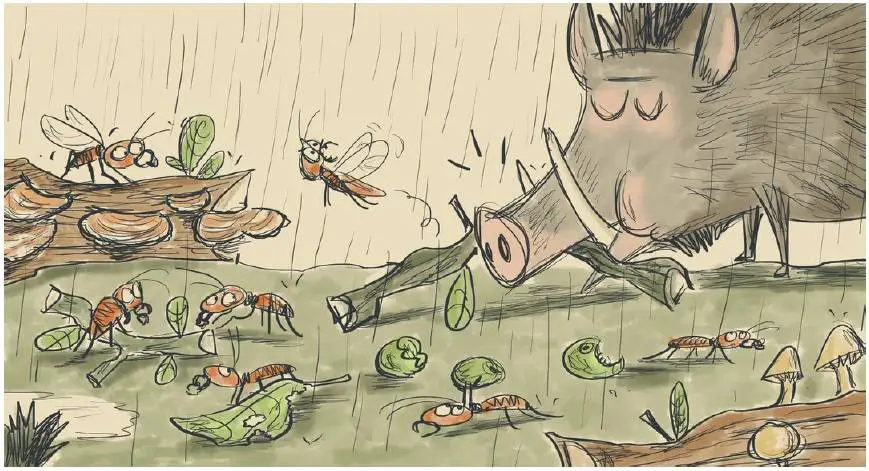 और भुकड़ जंगली सूअर।
घुर-घुर! घुर-घुर!
जब हवा धुएँ से गंद हो जाती है,
तो इसे कौन सोख लेता है?
पेड़!
हम, लेकन भुकड़ जंगली सूअर नह।
घुर-घुर! घुर-घुर!
end of text from अरे, यह सब कौन खा गया? – Hindi Story Who Ate All That Up?
अरे, यह सब कौन खा गया? English Version below:
Who Ate All That Up? is a fun early reader, also providing some early lessons about the animals in the forest, biology and conservation. The cute illustrations, themes, and repetitive appearances of the 'hungry wild boar', will have children highly entertained.
About Pratham, Read India
Pratham Books was set up in 2004, as part of the Read India movement, a nation-wide campaign to promote reading among children. Pratham Books is a not-for-profit organization that publishes quality books for children in multiple Indian languages.
Pratham's mission is to see "a book in every child's hand" and democratize the joy of reading.
This is a level 1 story from Pratham's Storyweaver platform.
See more of our books' in Hindi below
See more Pratham – Storyweaver books below
---
Sponsored Links:
Note – if you sign up through these links, it doesn't cost you any extra, but FKB receives a small donation, which helps us with our project to buy more FREE Hardcopies   for kids who need them

All our posts are checked by Grammarly, the FREE online grammar checker (We still receive a donation even if you only sign up for the free account :-):