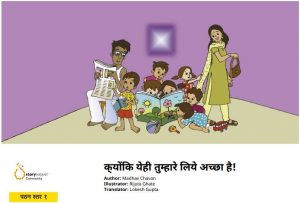 क्‍योंकि येही तुम्हारे लिये अच्छा है! – Tell Me Now! Good For You Hindi – Telling children what to do or not to do often resulted to them asking why? In this story children where told to not to play under the sun, get to bed before bed time and take a bath when children ask why ma and pa only tells them that it is good for them.
Author: Madhav Chavan, Illustrator: Rijuta Ghate
Text and Images from क्‍योंकि येही तुम्हारे लिये अच्छा है!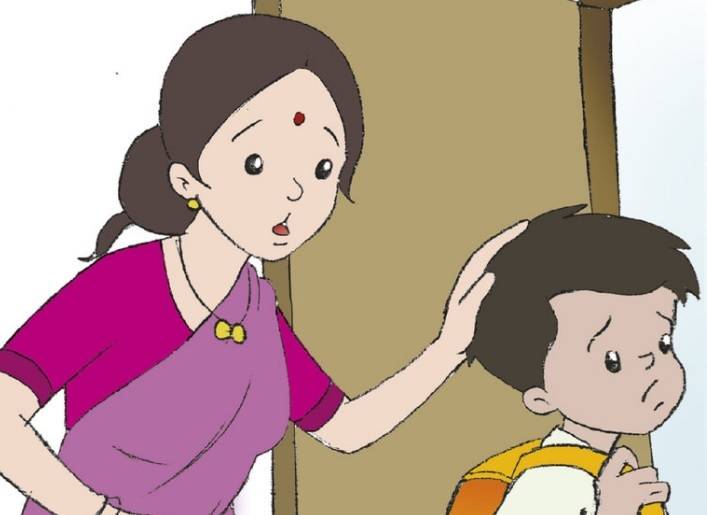 मां, मरोज रोज कूल य जाऊँ?
बेटा क्यक येही तु हारे!लयेअ#हा है!.
मां, रोज रोज य नहाना पड़ता है?
बेटा क्यक येही तु हारे!लयेअहा है!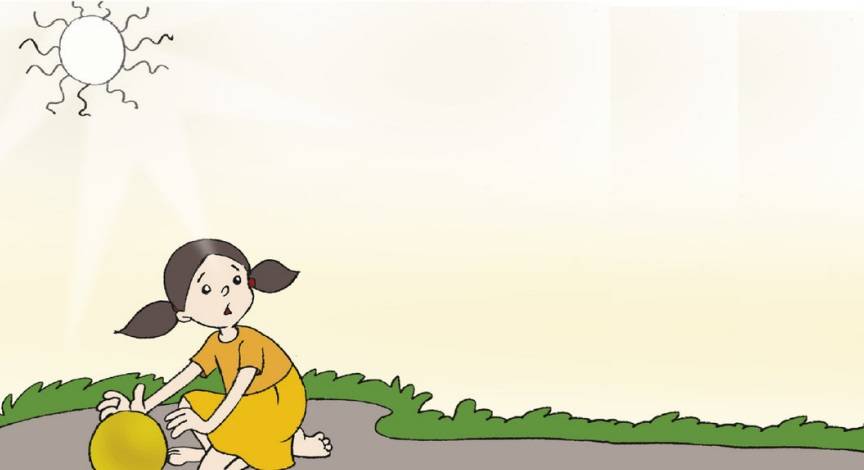 म धूप मय नह खेलू?
ट क्क ये तु हारे!लयेअच्छा नह है!
<end of sample>
Read the full book by selecting one of the buttons below the post.
क्‍योंकि येही तुम्हारे लिये अच्छा है! English Version below:
Read this book in English here.
See more Hindi Stories below