बूँदों की सवारी – Catch a Ride on Raindrops Hindi – Ever wonder where water came from? how clouds are made? and why does it rain? Come and ride along and see how the water cycles and take many forms from and back again up into the sky as clouds before it rains back again into the earth. A beautifully drawn factual picture book about the water cycle.
Author: Anjali Vaidya, Illustrator: Sayan Mukherjee
Text and Images from बूँदों की सवारी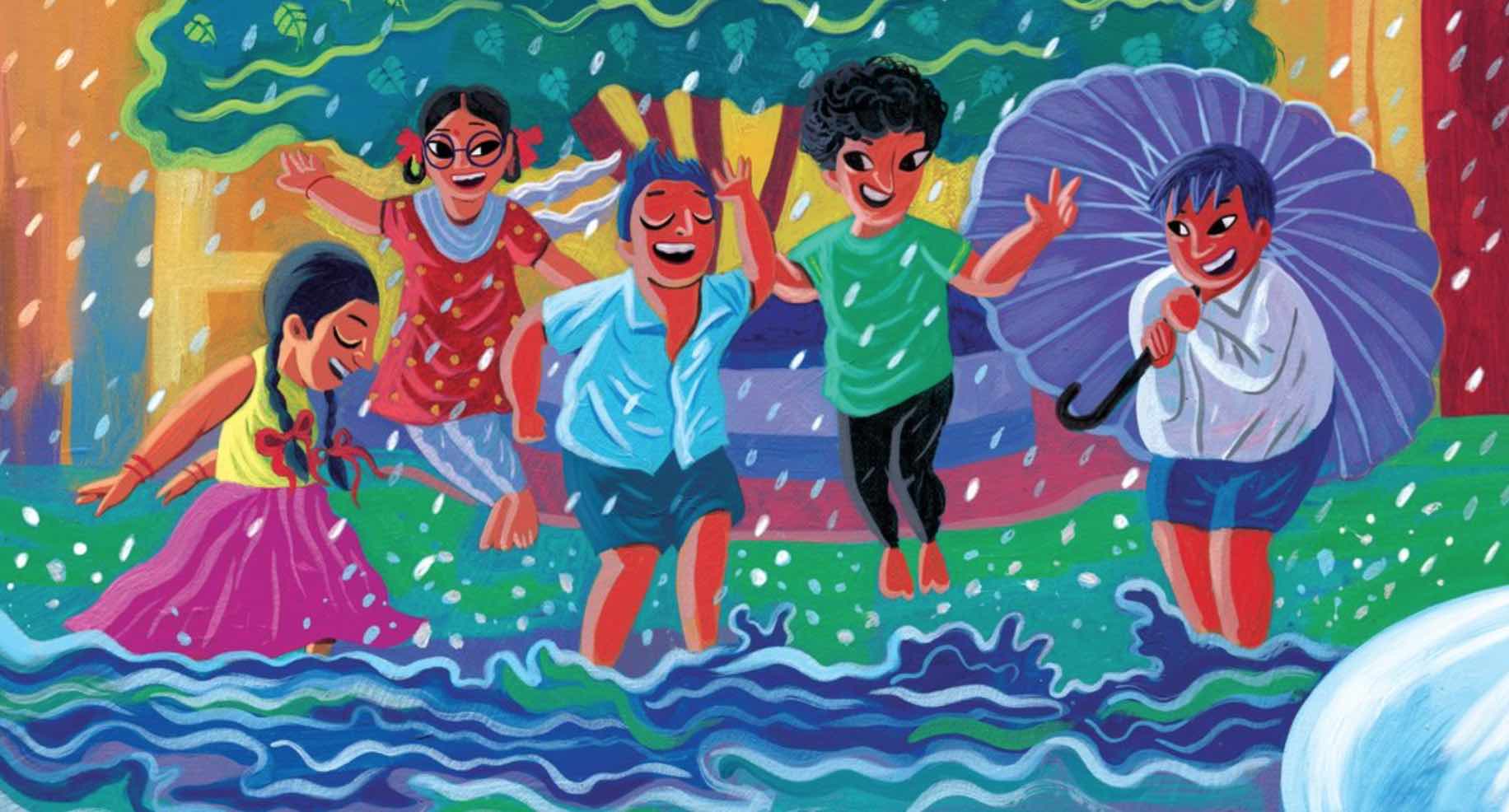 पोखरम कर छप-छप
बा रशम जाय कूद
बूँद क कर सवारी
जो आकाश से आ गर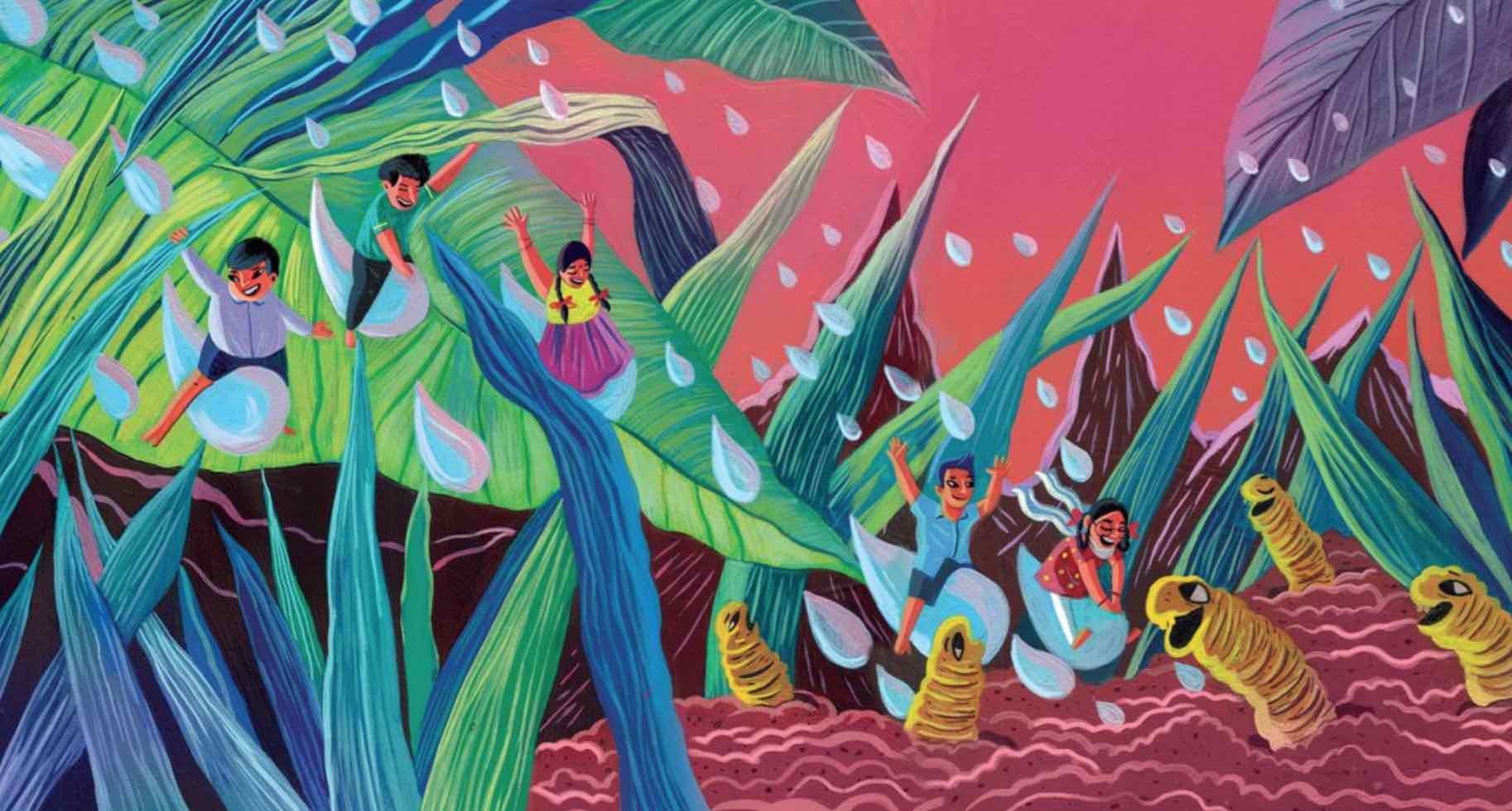 बा रश गरती हैभू"म पर
और रसती भीतर गहरे
नीचे जहाँ रहते ह कड़े
दमक वाले ग के पर
<end of sample>
Read the full book by selecting one of the buttons below the post.
बूँदों की सवारी English Version below:

Catch a Ride on Raindrops – Picture book about the Water Cycle
Read the book in English here.
See more books in Hindi below