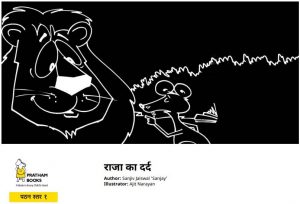 राजा का दर्द – The Royal Toothache – Colouring and hygiene Hindi – The king of the jungle is having a very painful toothache, he asks the other animals for help but they are all afraid of him. Hopeless, he lies in pain until he met a tiny mouse. That even though how small he is, he is brave enough to help the King with his toothache.
Author: Sanjiv Jaiswal 'Sanjay', Illustrator: Ajit Narayan
Text and Images from राजा का दर्द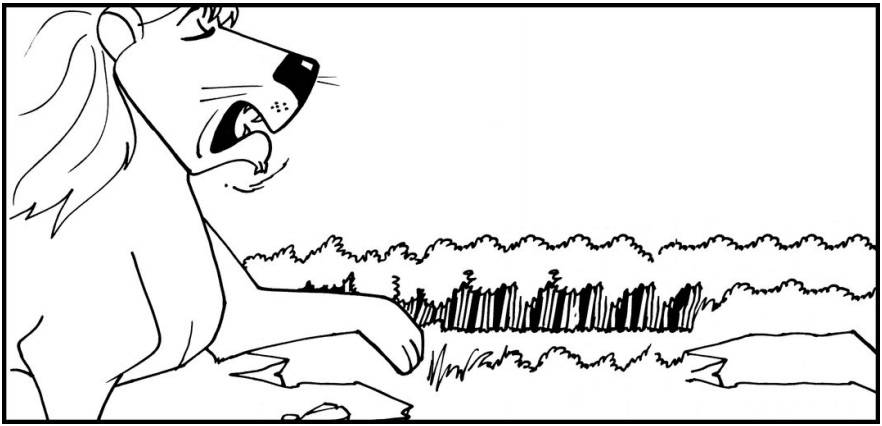 जंगल का राजा शेर।
दहाड़ता तो जंगल काँप उठता।
दो दन सेउसके दात मददथा।
"महाराज, दात उखड़वा दजये," डाटर बंदर नेराय द।
"ठ+क है, " शेर नेकहा।
<end of sample>
Read the full book by selecting one of the buttons below the post.
राजा का दर्द Engish version below:
Read the English version using the above link.
See more Hindi stories below