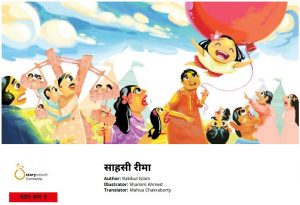 साहसी रीमा – Hindi Story of Brave Rima, Rima got lost in the fair! Rima along with her uncle visited the fair, overjoyed and amazed with the colourful scene that she witnessed in front of her she was not able to notice that she got separated from her uncle. But Rima was brave and knew she can figure out a way to find her uncle. She even helps a lost boy along the way to be reunited with his parents.
Original story সাহসী রিমা by Rakibul Islam Illustrated by Shamim Ahmed
Text and Images from – साहसी रीमा – Hindi Story Brave Rima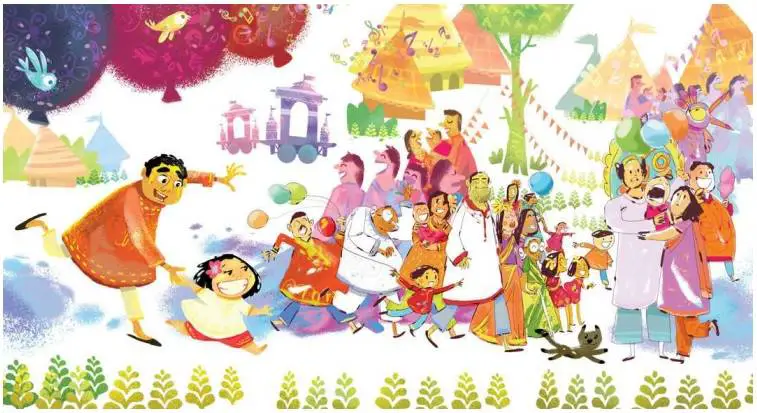 रीमा मामा के सा थमेले मेग. बैसाख का मेला.
चारो ओर सफ़ रंग. लाल और सफ़ेद. मामा को लाल रंग पसंद ह!
ख़ूब सारी कान". सब तरह क$ वसत् ए.
रीमा आ*यसेचारो ओर दख रही थी.
<end of sample>
साहसी रीमा English Version below:
When Brave Rima gets lost at the fair she doesn't panic, she looks for Uncle everywhere until finally, she finds another little boy lost and then she knows what to do.
See more Hindi Stories below