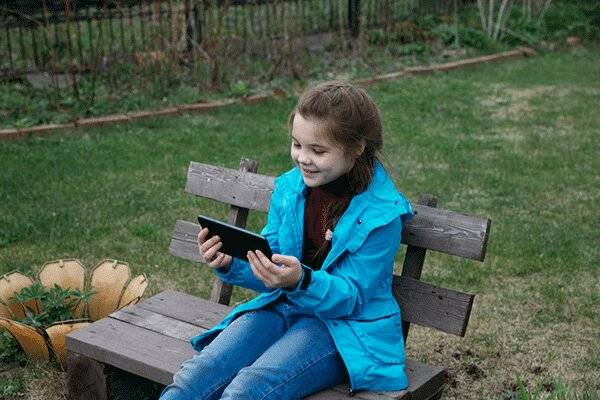 Summer camps, which are a common feature of summer holidays, are also closed for the season. As summer approaches, many parents are wondering how they will keep their kids busy while in quarantine.
As the world is in the midst of the second Corona wave, most countries have chosen to keep summer recreation activities closed. While it's a safe choice, it's also very disappointing for children who wait for summer fun all year long.
But that doesn't mean summer camps are completely out of the question! Not to be outdone by the virus, many summer camps have gone virtual.  These online summer camps are almost the same as traditional ones, just that they have shifted online.
The best thing is that most of them are free. These summer camps will keep your kids entertained and safe while costing you nothing! Below are the top 10 free virtual summer camps to make your kids happy this summer while staying indoors:
1.Camp Wonderopolis
On top of the list, we have placed Camp Wonderopolis, a fun summer camp for kids of all ages.  It not only offers fun but free STEM [Science, technology, engineering, and math] program as well. 
With this free summer camp, your kid can explore STEM in a fun way this summer: they can know how a gas balloon flies? How does a vacuum cleaner work for carpet cleaning? How does a plant grow from a seedling?
You kids can answer all these questions while keeping entertained with this free virtual summer camp.
2. Varsity Tutors
Do you want your kid to learn a new language? If yes, then do not waste time getting your kid enrolled in Varsity Tutors.  Learning a new language can help your kid in many ways: from standing out among others to increased career options in the future.
This summer camp provides an opportunity for your children to learn a new language through unique methods. Through brainteasers, creative and critical writing, this camp teaches your kid a new language while having fun!
Varsity Tutors is open for all kids – kids from Kindergarten and above can join the camp to learn a second language.
3. Happy Camper Live
We are sure your kid will love Happy Camper Live. This online camp is just as good as a real summer camp. It is one of those summer camps that entertain your children in different niches- from arts and crafts to photography, painting, and sports.
At Happy Campers Live, your kid will learn all the tips and tricks to excel in these extracurricular activities while enjoying themselves. From virtual magic classes to painting sessions, this camp has it all!
Do you know that there is even a virtual campfire? What could be better than that! You can provide your children collect camp gear and set up a camp in your living room or backyard while they take the online session to make it more exciting.
4. iD Tech
This online summer camp has got something for the older kids too. If your kid is more interested in technical vocations than an arts and crafts summer camp, then iD Tech is the best option. 
Try out iD Tech's virtual programming classes- these are perfect classes for kids above 7. This summer camp teaches your kids Aap or game building, computer animation, or graphic designing. It also teaches how to make a design for games like Minecraft.
5. Reading Rockets
The Reading Rockets summer camp lets your kid enjoy the company of books. "Start with a book" is a kind of an online book reading club. If your kid(s) are above six, you can register them in this camp.
It includes more than 24 topics for book reading. These include time travel, dinosaurs, science, sports, and many others. Your kid can choose any of the mentioned topics according to his choice. 
Your kids will be provided with the relevant activities, apps, and themes to keep them connected and entertained according to the topic chosen.
6. ACCU Weather Summer Camp
This free online summer camp is appropriate for school going kids. ACCU Weather Summer Camp consists of science-related lectures, practicals, activities, and crafts shared with the children daily.
You can register your child in the mentioned online summer cap either through the official website, www.accuweather.com, or use the ACCU Weather social media channels. This virtual camp also includes science and Technology lessons for a fun yet educational experience for children.
7. Microsoft Passport to Digital Fun
Who has not heard about Microsoft? Microsoft has come up with a free virtual summer camp for kids this year. This summer camp has been designed with education in mind.  It gives a platform to kids to learn according to their interests.
Microsoft's Passport to Digital Fun provides interactive lessons on STEM subjects so children can learn while playing! It provides games that build their interest in STEM subjects and make their minds sharper.
If your kid is interested in Science and Math, there is no other camp better than Microsoft's!
8. Campt @ Home
As the name indicates, this virtual camping is all about fun. It was launched by UNICEF USA in July 2020.  It provides children with videos related to any of the topics chosen; sports, cooking, craft, and STEM.
The kids are assigned offline assignments to practice what they have learned in their class. The campers can upload their videos while performing the tasks, and when they do so, the food packets are sent to hungry children by UNICEF worldwide.
Families can also send donations. Along with the fun, this virtual camp also develops a sense of responsibility in children. It teaches them to be helpful and kind while being sustainable.
9. SiriusXM's "CAMP KPL"
This virtual summer camp can be accessed through a live streaming channel named" Kids Place." It started in July 2020, and its timings are 12:00 pm to 3:00 pm ET. Most parents would be glad to know that this camp will keep the kids busy all day long. It includes painting, singing, and storytelling.
10. The Museum of Contemporary art
Your kids can participate in this summer camp through Zoom. The Museum of Contemporary Art is hosting this summer camp from Miami. If your kids are above 6, this is another best option on the list. Your kid can enjoy painting, sketching, and designing.
Author Bio:
Shaheryar provides ghostwriting and copywriting services. His educational background in the technical field and business studies helps him in tackling topics ranging from career and business productivity to web development and digital marketing. He occasionally writes articles for  Carpet Cleaning London.