It's hard to imagine anything as vital for a person's psyche as stories. Long ago, when people couldn't read or write, they passed on the wisdom of generations by telling oral tales to their children. When writing emerged, and people could finally capture those tales, books became the carriers of that ages-old wisdom. 
Since then, the world's changed a lot. However, modern kids still need stories just as much as any children before them did. Proof? Well, can you name a kid who's never enjoyed a well-written, well-told, captivating story? Probably not. And that's it. 
Stories are engaging and entertaining, and they keep your mind occupied. But what's more – they are tremendously useful for kids in the long run. For example, children who read a lot usually become excellent paper writers in school and later on. That alone can be a great motivation to read good books!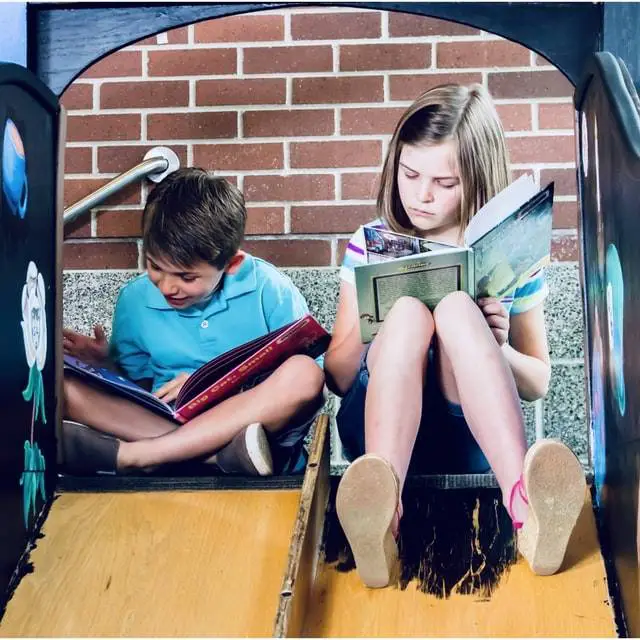 Yet there are many more benefits of reading for children, namely:
Reading aloud helps children and their parents (or other meaningful adults) become closer. 
Language and cognitive development.
Even babies who can't talk can benefit from listening to stories read to them. In fact, this activity will most likely help them learn to speak earlier and have a broader vocabulary.   
Fairy tales and fantasy stories always were and always will be the best means to spark creativity and help one think outside of the box. 
As we mentioned before, stories are a great source of wisdom gathered by generations. They do have a lot to teach us! 
There are even more benefits, but let's leave it at that for now and move on to our list of iconic and beloved books for children's development that you definitely shouldn't miss.  
So…
0-3 Years Old 
Goodnight Moon by Margaret Wise Brown 
Every infant needs a nice bedtime story, and "Goodnight Moon" is the perfect one to start with. It's short and rhymed, and can easily lull babies to sleep while subtly introducing some basic vocabulary to them.   
The Very Hungry Caterpillar by Eric Carle 
This book was written in 1994 and has since become hugely popular due to its accessible language and colorful pictures. The book tells a story of a hungry caterpillar who eats its way through the pages, eventually becoming full and fat and then turning into a beautiful butterfly. 
Brown Bear, Brown Bear, What Do You See? 
One more extremely popular book with vivid pictures and some useful vocabulary, but there's even more to it: a nice simple tune. So, kids can listen to their parents or teachers sing it and then sing along. 
3-7 Years Old 
The Cat In The Hat by Dr. Seuss 
Toddlers love funny stories, and Dr. Seuss has definitely written a handful of brilliant ones. "The Cat In The Hat", besides being very funny, also teaches some important things like being inventive and always cleaning the mess you've made after you've finished playing. 
Other popular books by Dr. Seuss are "Green Eggs and Ham", "The Lorax",  "Oh, the Places You'll Go!", and, certainly, "How the Grinch Stole Christmas". 
Charlotte's Web by E. B. White
This heartwarming tale of a pig's and a spider's friendship is now one of the most iconic children's books ever written. It was first published in 1952 and has been adapted into an animation film, a live-action movie, and a video game. 
However, it also sparked controversy and was even banned in several states for various silly reasons. But it never affected the book's popularity, and it still remains a modern classic.  
Mr. Popper's Penguins by Richard and Florence Atwater
Those who loved Dr. Seuss's funny stories will surely love "Mr. Popper's Penguins", too. Once you accept the idea of a dozen penguins living in a poor painter's house, the plot is delightfully hilarious. However, it does require kids to be able to appreciate the absurd – otherwise, they just won't see the point. 
The book has also been made into a live-action movie starring Jim Carrey and rated PG. 
The Tale of Peter Rabbit by Beatrix Potter
If a certain child can't grasp the idea that he or she shouldn't misbehave, the perfect way to explain is to read "The Tale of Peter the Rabbit". There, a mischievous rabbit called Peter gets into a lot of trouble because he wouldn't listen to his mom, and the message of the narrative is quite obvious.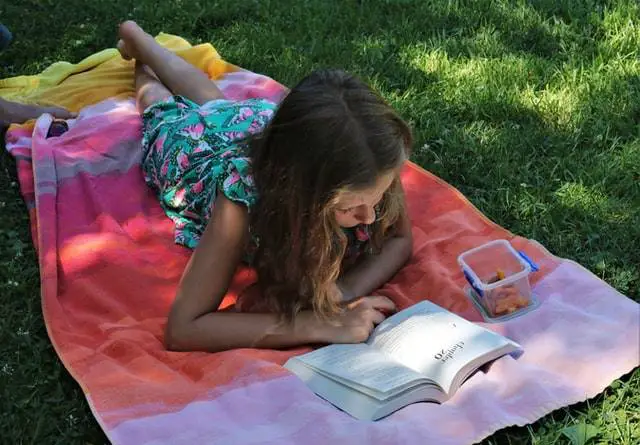 8-12  Years Old
Hans Christian Andersen's Fairy Tales
Andersen's beautifully crafted tales have been teaching young people lessons of resilience, courage, and self-confidence for more than a century. Generations grew up listening to "The Ugly Duckling" and "Thumbelina", "The Snow Queen" and "The Little Mermaid", and other timelessly beloved stories… No other recommendation needed!
The Hobbit, or There and Back Again by J.R.R. Tolkien 
The tale of a homely and quiet hobbit named Bilbo who embarks on a long journey full of dangers is probably the best-known (and acclaimed) fantasy novel ever. Basically, it's a story of personal growth and development, but the fantasy world setting and the overall atmosphere make it a truly unforgettable journey. 
The Complete Tales of Winnie the Pooh by A. A. Milne 
Winnie the Pooh and his friends are as iconic as any book characters can get, and there's just no way any child can escape getting acquainted with this charming company. Besides, it's one of the best tales of friendship ever told. 
Afterword: other notable mentions
There are far more great books for kids than ten, to be sure. Among other iconic titles for older kids are: 
"Alice's Adventures in Wonderland" by Lewis Caroll; 
"The Adventures of Tom Sawyer" by Mark Twain; 

"The Wonderful Adventures of Nils" by Selma Lagerlöf;
"Charlie and the Chocolate Factory" by Roald Dahl;
"The Little Prince" by Antoine de Saint-Exupery. 
However, all children have different tastes and development levels, so only parents and teachers – and, of course, the children themselves – can decide whether a certain book would be fine or not.