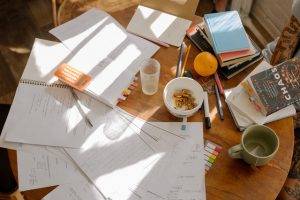 Books can expose readers to different parts of the world through themes, thoughts and eyes of the characters. They enhance knowledge, entertain, inspire readers differently and, broaden their perspectives about life.
Some books contain information with long-term impact based on the lessons and messages they have, while others target readers of different ages. Reading books enables teens to gain reading and writing skills as well as the ability to handle complex ideas. Here are five books that all teens should read before they turn 18. 
Diary of a Young Girl: Anne Frank
The Diary of Young Girl consists of a series of diary events starting with the author Anne Frank going into hiding for twenty-four months together with her family. This event took place during the Netherland's Nazi occupation immediately after Anne received a diary after turning thirteen.
The diary is all about the deep feelings and thoughts of a teenage girl, tracing her growth and development under stressful conditions. Anne Frank spent her last years of life in the Attic, and her book is a powerful reminder testament to the human spirit and war horrors. 
The Perks of Being a Wallflower 
Written by Stephen Chbosky, The Perks of Being a Wallflower is a story that has come of age among teenagers. The story is narrated by Charlie, who is 15 years old, and it talks about the daily tribulations and trials that teenagers go through. 
The novel tackles controversial and sensitive topics such as teen pregnancy, suicide, and drug abuse. It also addresses the role that family and friends play in helping teens during trying times. 
The Perks of Being a Wallflower is about the passivity dilemma vs. contemporary fiction's stunning debut of a new voice. The narrator's letters are unique, singular, devastating and hilarious, with a concealed living identity. The story is a must-read for every teen because it focuses on what growing up in high school entails. 
The Fault of Our Stars: John Green
The Fault in Our Stars is a popular and great romantic narration involving two sick teenagers. The 17-year old Augustus Waters, who is an ex-basketball player, is amputated while the 16-year old Hazel Lancaster suffers from thyroid cancer.
The book is well-structured and teaches people to enjoy their lives because the earth is limited. This is a heartbreaking piece that requires constant reading regardless of whether the reader has lots of assignment work to do or not. 
One of the most important and time-consuming tasks for any college student is writing assignments. If you are determined to read The Fault of Our Stars" and have not completed editing your due essay, help is available. When I am unable to edit my essay for some reason, I approach Edubirdie to do the work, and the results are always satisfactory. The professionals will study the essay, edit it accordingly and help you to meet your education goals. 
The Hunger Games by Suzanne Collins
The Hunger Games narrates about Everdeen Katniss, a strong and flawed protagonist who fights back against the Panem's Capital that is cruel and harsh. Every year, Capital requests a girl and a boy from each province to attend the annual hunger games where they kill and are killed. 
The sixteen-year-old Katniss lives with her sister and mother and considers the hunger games as a death sentence after taking over from her sister. If she desires to win, she has to make choices to weigh life against love and humanity's survival. The novel is relatable for teenage readers because it talks more about loyalty, family, and friendship. 
Speak by Laurie Halse Anderson
Speak narrates about a teen who is depressed after a rape incident at a party. Melinda, the victim, cannot tell the party-goers her reasons for calling the police, and she eventually goes silent and becomes an outcast without friends. 
Melinda's healing process begins, and later she is faced with another case of violence during which she fights back and is vindicated. This story is raw and emotional and is a must-read for all teenagers, especially girls. It demonstrates the importance of courage and speaking out when someone goes through a violent encounter.
Conclusion
Parents should encourage their teens to read books at a younger age because the books can expose them to real-life situations and prepare them for the future. The above books are rich in content with many lessons about life, family, friendship, and relationships. The teens should create a plan on how to read them and pick one at a time while taking note of the valuable lessons therein.
Author's Bio:
Michael Turner works for a book publishing agency as the lead author and has been instrumental in making the company a big success with his outstanding writing skills. Other than book writing, he loves helping students in doing their essays, report writing and presentations. His free time is for biking, playing guitar, and reading famous autobiographies.