With the pandemic in full swing, many parents are starting to feel the financial strain and looking for ways to make a bit of extra cash. 
However, the job market can be challenging, especially if you have little prior experience or qualifications. Luckily, some jobs are both flexible and accessible for full time Moms with little professional experience.
So if you're looking to make some extra money while looking after your kids, here are six jobs that you could consider.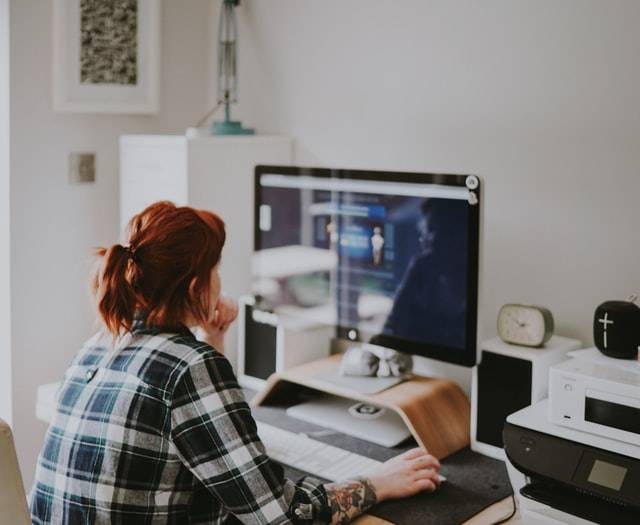 1. Freelance p
ersonal assistant 
If you were born after 1990, using a computer probably comes "naturally" to you. And you can use basic computer skills to make money as a freelance personal assistant.
Simply go to a reputable freelancing platform and create an account. Mention the computer skills that you know (like converting documents from one format to another, creating spreadsheets, compressing images, and running software like Microsoft Office) and start pitching your services to clients.
Other tasks might include administrative work like scheduling meetings and replying to emails.
Just be sure to charge appropriately. Many clients will try to offer you ridiculously low rates because they know you're a beginner. Be patient and don't undersell yourself — you'll eventually find the right client. Luckily, platforms such as Upwork, can help you connect with the best employers with decent hourly rates. 
As you're freelancing, the job can be flexible with your working days. Ultimately helping you juggle your responsibilities as a mother and a financial provider. 
2. Online tutor 
If you have some education-related background, online tutoring is a great way to make money as a stay at home Mom. 
There are plenty of online tutoring platforms (for both young and older learners), such as Cluey Learning. These platforms connect you with students all over the world, help you with lesson preparation and planning, and take care of administrative tasks so you can focus on teaching. 
However, some job portals require tutors to have a Bachelor's degree and sometimes a teaching qualification, so make sure to go through the requirements before signing up on a portal.
There's also plenty of demand for English language tutoring worldwide, so if you live in an English-speaking country, you can leverage your language skills to make money without having to go through difficult science concepts.
3. Product tester
Companies are always looking for feedback to improve their products. And they're willing to pay people for their feedback.
You can sign up with a market research website to begin your journey as a product tester. The company will send you a questionnaire to make sure you qualify as a tester. For example, if a company wants feedback on gaming products but you have zero knowledge in this area, you won't be able to give high-quality feedback on these products.
Luckily, product testers test just about every kind of product (from beauty products to clothes to electronics), so you'll find your niche with just a bit of research.
The best part about being a product tester is that you often get to use a product before it hits the market. You also get free merchandise (and of course, you get paid).
4. Online recruiter 
While online jobs like copywriting and content writing might need skills and knowledge, being an online recruiter doesn't take much.
You're required to publish job postings, conduct short interviews to qualify candidates, and pass them onto the relevant manager at your company.
It's beneficial if you have a qualification in human resources but formal education is usually not needed to become an online recruiter. But you do need to have good soft skills and patience because it's not always easy to find the right candidates for the company. For a list of other skills needed in online recruitment, check out Toggl's 14 Recruitment Skills you need to know about. 
5. Closed captioning 
If you have a good typing speed, you can consider doing closed captioning. Closed captions are the text you see with a video. And many content creators want closed captions with their videos to make them more accessible. 
They are just like subtitles except that they provide extra information such as background noises for users who can't hear.
While closed captioning gigs can be found on freelancing platforms like Rev, you can also apply to work with a dedicated closed captioning company.
You can also leverage your typing speed to do transcription jobs. One common type is medical transcription, where you're required to convert patient history and notes, reports, and lecture recordings into text format.
6. Sales representative 
If you are a "people person", you'll enjoy sales. You're unlikely to be hired for high-level sales positions without a Bachelor's degree but many entry-level jobs exist. 
Your job will be to convince customers and businesses to purchase your client's service or product, so you should be prepared to do a lot of talking and face plenty of rejection. 
But working in sales is a great way to enhance your interpersonal and persuasion skills, which may even come in handy when dealing with your children.
Payment for sales jobs is often on commission, so they are easier to obtain, and if you have the right skill set, can be quite lucrative.
If you have a passion for sales but get uncomfortable around people, you can try your hand at freelance copywriting. As a copywriter, your job will be to sell products and services but you won't have to interact with people. Fiverr is a great platform to help you connect with potential employers, so if copywriting seems like an attractive option, check it out.
Conclusion
If you are interested in a flexible position where you can schedule your work around your children, there are plenty of options out there, these are only a few, take some time to do the research, and you will find something that fits your needs.