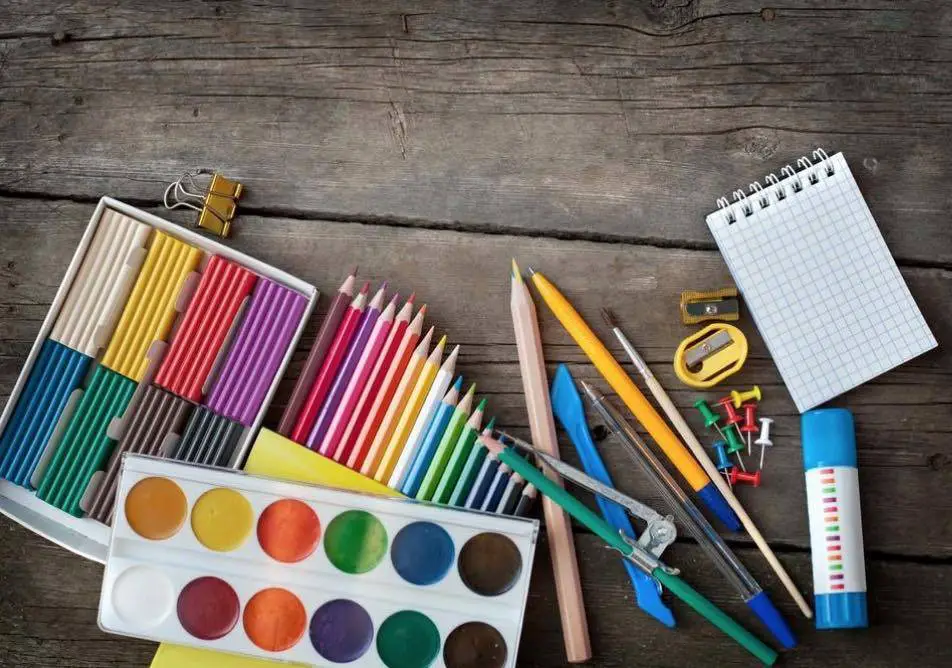 Getting your kids away from video games, phones, and TV screens is a challenge, especially when schools are closed and playdates can't be scheduled. The best way to get them offline is to give them something unique and new to entertain them and give them as much creative control over the activity as possible.
Arts and crafts are great for growing minds, but they work best when they allow kids to build stories around them or troubleshoot challenges that arise. Challenging and open-ended projects are a great activity for siblings and parents to work on together.
Some of the best screen-free activities require supplies and preparation, but others require just printer ink and some crayons or markers. Here are the seven best craft and game activities for families of all sizes and ages.
Build forts and castles.
Although pillow forts can make a mess of your living room or bedroom, they could inspire the next generation of engineers and architects. They encourage kids to think strategically about concepts like balance, stability, and how to make spaces more functional.
To take things to the next level, allow kids to cut up and tape together old cardboard boxes. This may require some adult supervision and help with scissors, but it's a great way to bring together a large age range and recycle some of the junk in your garage. Encourage kids to think creatively and incorporate windows, doors, furniture, and more.
Create potted plant masterpieces.
Gardening can be a challenge in some climates, and apartments don't have much room for plants. Small potted plants are a great way to teach kids responsibility and the importance of basic gardening skills. Allowing kids to decorate the pots gives them more ownership and interest in each plant.
If you don't trust your ability to care for a potted plant, have the kids make fake plants out of construction paper and pipe cleaners. Older kids might prefer to put realistic faux flowers in their pots to add a pop of color to their rooms.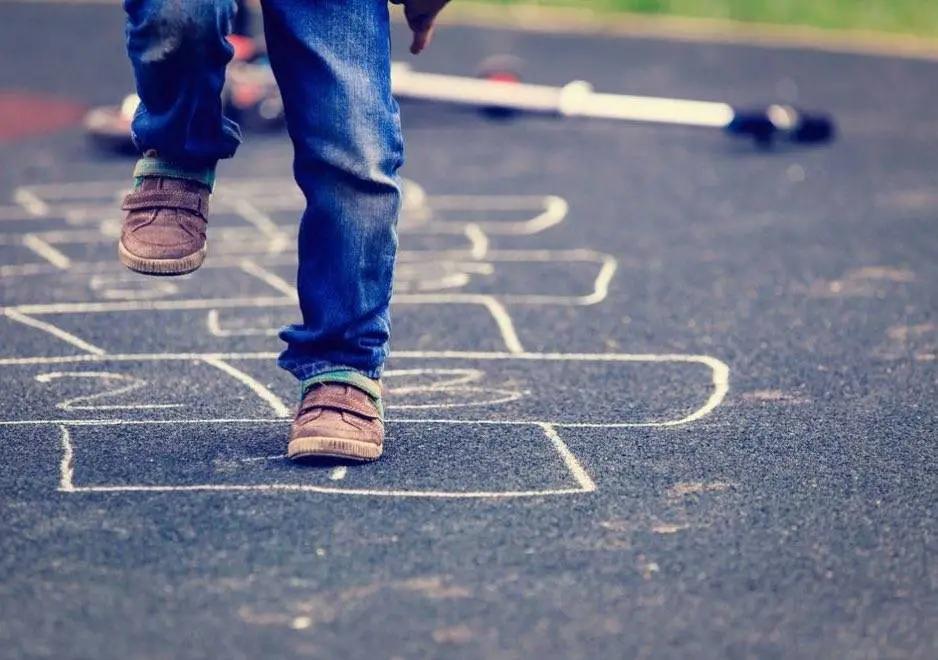 Host your own Olympics.
The 2020 Olympics might be delayed, but there's no reason why kids can't hold their own. Hopscotch, jump rope, high jump, and other simple games can be made into great competitions for groups as small as two people.
You can also add an academic side to this event by making some of the games include math or other subject quizzes. Challenge kids to complete as many math problems as possible in five minutes or to correctly complete a Spanish worksheet in ten minutes. 
Larger families can play team soccer or basketball and can even bring these sports indoors with the right equipment. Although younger kids may need adjustments to make activities fair, a little refereeing can help the games go smoothly.
Draw a comic book together.
Not everyone has artistic skills, but chances are someone in your family can at least draw a comic strip. Work together to brainstorm a story and characters, or choose your favorite bedtime story and then take on the task of drawing the comic.
Drawing a comic uses your kids' natural love of visual representation but redirects it away from screen-based entertainment to something more hands-off and mentally engaging.
Younger children may struggle to draw panels the right size, so adults should be ready with plenty of extra paper and coach kids through the process of drawing. Use the opportunity to teach kids how to sketch out their ideas with pencils before using a pen or marker. If you have plenty of printer supplies, you can also print off comic strip templates found online. 
Dress up in costumes.
Most families have an assortment of old t-shirts, scrap fabric, cardboard, and other supplies lying around. Put these items to good use by letting kids tear them up and reassemble them in new ways. They can create costumes inspired by historical figures or dress up as their favorite TV show characters.
Use safety pins, fabric glue, or iron-on tape to hold the fabric together without sewing. Although fabric paint is best for long-term wear, regular acrylic paint is fine for costumes that will only be used for a short time or won't need washing.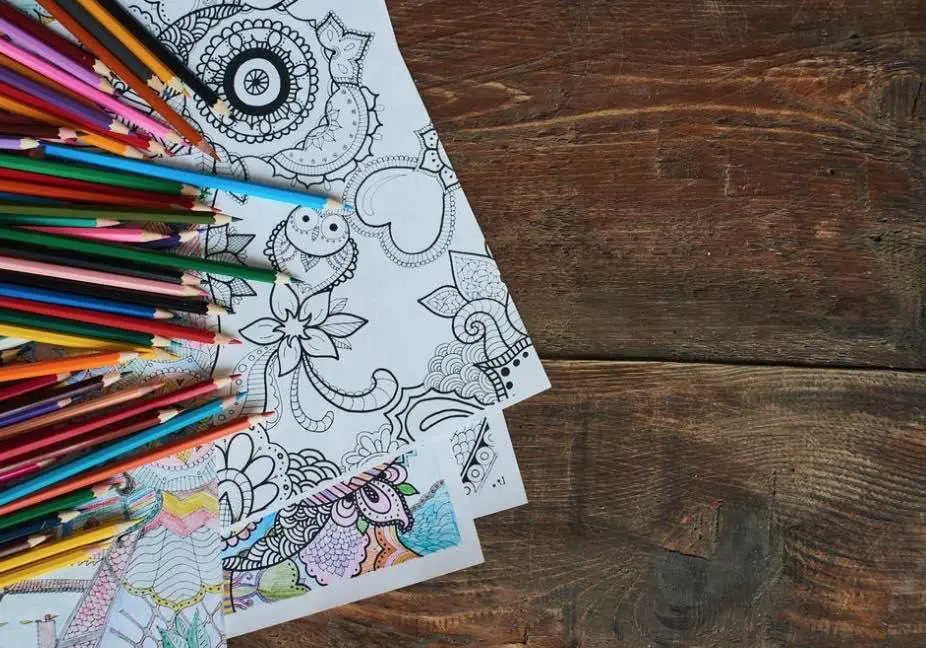 Print coloring pages.
Thanks to the huge number of coloring pages now available online, even adults can get in on the fun and relaxation. Most sites make their coloring pages available for free, eg check out our colouring section for some ideas, but there are also paid options available if there's something special your kids want. 
You can print as many copies of the same image as you want, so make sure to prepare by stocking up on black printer ink. When preparing for the activity, try to ask the kids what they want and then go print the pages yourself to keep them from getting on the computer for too long. After everyone is finished coloring, have each person select two or three of their best creations and add them to an "art gallery" on the refrigerator or hang them up with clothing pins on a string or fishing wire.
Tape together a racetrack.
Masking tape comes off of walls, tables, and floors easily, so it's great for making custom racetracks. Use colored washi tape or painter's tape for more contrast if needed. Encourage kids to incorporate slopes and vertical surfaces as well, and make a whole town with parking lots and landscaping.
Kids can also print out decorations, like famous racetrack signs, to add realism to their creation. As with coloring pages, you'll want to take advantage of the cheapest place to buy printer ink online to make sure there are plenty of printable resources for the whole family.
Ask Kids What They Want
Kids might have a favorite art activity they learned at school or something they saw on TV they want to try. Make sure to ask them about their own preferences and interests. Some activities might be too messy or require supplies that are too expensive, but most activities for children can be modified in some way to make them work for everyone.
Whatever you decide, make sure to give adults and teens a chance to participate as well. Crafts and other creative activities can be great for stress relief and family bonding. No matter what's going on in the world, take a collective break from your screens and express yourselves creatively for a new adventure together.