People often think it's easy to write children's books. But, they don't realize that writing one can be almost as difficult as writing a novella.
Children these days are not easily impressed or entertained. You need to come up with an engaging story and impactful characters to ensure that it captures your target audience.
Reputed agents and publishers get tonnes of children's books but only a few make it through to final publication. As a beginner, it can be difficult to stand out. 
So, how can you make your first book successful? Try out these outstanding tips for writing your first children's book.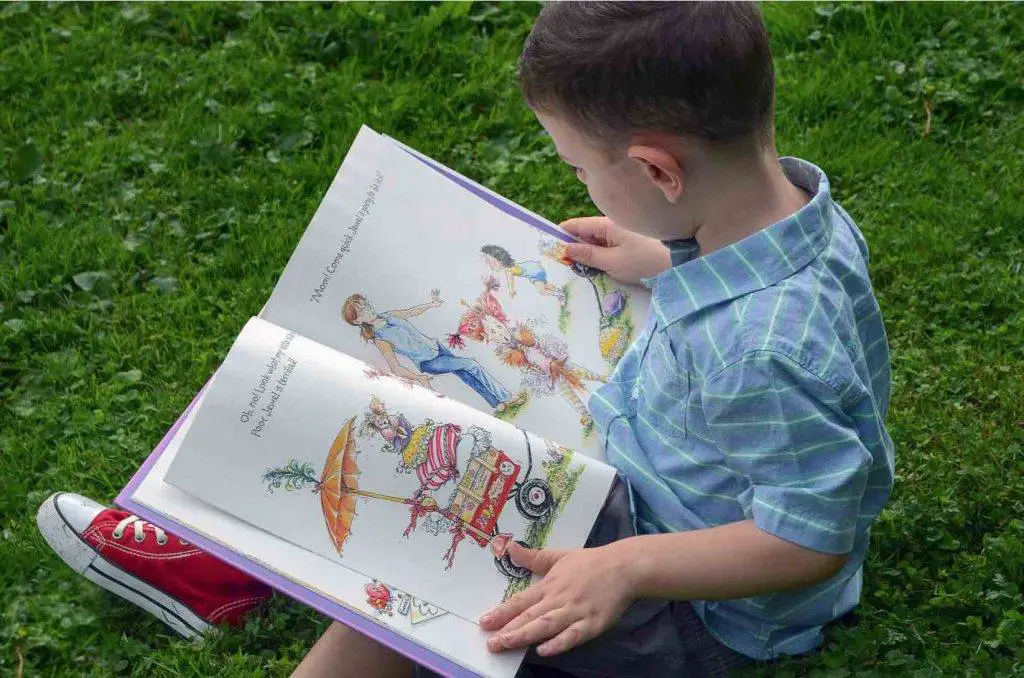 1. Make it Meaningful
People often think that they need to dumb down the story to make a children's book. If you want kids to love what you write, don't write something that is sugary, unrealistic, and nonsensical.
Even if you are writing about a fly, make sure there is a subtle and simple depth in your writing. If you write a meaningful book that is relatable and deep, you can inspire your young readers.
Writing a children's book can be a very rewarding journey, but only if you can make a lasting impact on the young minds you want to enlighten.
A key thing to remember is to make your characters, especially your main character, relatable. If your readers can see themselves in the characters, they will love to read your book again and again.
2. Illustrate Your Book
If you are writing a children's book, you must consider adding illustrations. If your target audience is under five years of age, you will need to write picture books. The illustrations help them understand the story, even if they can't read the words.
Pretty pictures and bright colors attract them, as they find illustrations visually pleasing. If a parent reads it out to them, the kids can see the photos and paint a more detailed story in their minds.
Wondering how to illustrate a book? There are plenty of guides and resources available that can help you illustrate your first children's book.
Books can affect a child's development in many ways, especially those with illustrations. Even for older kids, the images in a book can trigger their creativity and imagination.
3. Keep The Plot Simple
Anyone with moderate writing and storytelling skills can write a children's book. Your plot doesn't need to be complex.
Don't write page after page teasing what will happen, so introduce the main event quickly. You don't need difficult elements like cliffhangers or flashbacks to enrich your story.
Stick to the simplest pattern. After a light introduction of the main characters, go straight into the main problem. Follow it by two or three obstacles, each making the circumstances difficult for the protagonist. 
Children's stories need to be inspiring with a touch of reality. It should be relatable for the kids. As things get harder and harder for the protagonist, they should hit a wall and feel like giving up. Then, comes the epiphany that will make them realize they shouldn't give up.
Try to end your children's book on a happy note, as you shouldn't make your young readers depressed.
4. Use Some Clever Writing Strategy
For hundreds of years, people have been using some tried and true strategies to write children's books. 
People often think that all children's books need to rhyme. No, they don't, but rhymes do help.
Children develop their communication skills slowly by learning through their surroundings. Rhymes are easy to read and remember. If they can recite stories out of memory, it can help them grow their vocabulary and their speaking skills.
People often say that a children's book author should write like a poet. Don't be afraid to use clever word plays, alliteration, and similies. Try using simple metaphors, which can help them develop their critical thinking skills.
Writers also use repetition in their writing, which makes their writing catchy and engaging. They use it for both writing and motifs, which makes it easier for children to connect one part of the plot to the other.
5. Research On Your Target Audience
Who is your target audience? Do you want to make a picture book for toddlers or short stories for middle schoolers? Once you come up with a concept, you have to figure out who you are gearing your writing towards.
When you have your audience figured out, you need to ensure that your concept will appeal to them. A little research will help you learn more about your target audience.
You must remember that children these days are very different from how they used to be when you are young. They have a shorter attention span and require more visually dynamic content to keep them engaged. Learn more about them to ensure that you can give them the book they would enjoy.
6. Think Like a Child
No matter who you write your story for, you have to put yourself in the reader's shoes. So, when you write a book for children, you have to put yourself in their shoes and try to think like them.
Children see the world in a way that is both naive and realistic. Don't think you can fool and amuse them with silly things. Try to think of what can inspire and motivate them.
Aim to help them tackle everyday problems they might face, which you can only figure out when you see the world through their eyes.
Create a book that has substance and makes an impact on the child. Write something you would enjoy so that it is entertaining for both the parent and the child.
7. Steps to Take After Writing
Once you are done writing the book, you need to get your manuscript critiqued. This is where joining writer's communities can really help. You can find many online communities on social media sites. After joining them, do some networking and find someone who is willing to critique your script. Having children critique is also a very good idea.

The next step is to find an editor, who can make all the necessary changes that can polish your book. Remember that you don't have to accept every change your editor wants to make. Try to get someone who is willing to work with you to find a middle ground regarding the edits they make.

You will need a book designer next. If you have hired an illustrator, they will need to work with the book designer to match their works. If you get a traditional book publisher, they should find a book designer for you. 
8. Weigh Your Publishing Options
Once your manuscript has been proofread and edited, you need to think about your publishing options. If you follow traditional publishing, you will need to find a publishing house that is willing to take a look at your manuscript. This process can take time, but getting a literary agent helps.
You need to get involved in the writing community and find a good agent who will read your book. They often have connections, which can help you score a publisher. If you do it on your own, make sure you send as many publishers a copy of your manuscript as possible.
Self-publishing can be a great option for a first-time children's book writer. There are many self-publishing websites that can help you get your book published. Keep in mind that there are some costs you will need to bear, including paying a fee to the website that will publish your book.
Final Thoughts
Writing your first children's book can be both difficult and exciting. Develop a concept that is meaningful and makes an impact on your young readers. Illustrations can make your book more attractive and helpful for your readers.
Always keep your target audience in mind. Research can help you understand what they like and help you think like them. 
We hope these outstanding tips for writing your first children's book help you write a book that is worth the read!