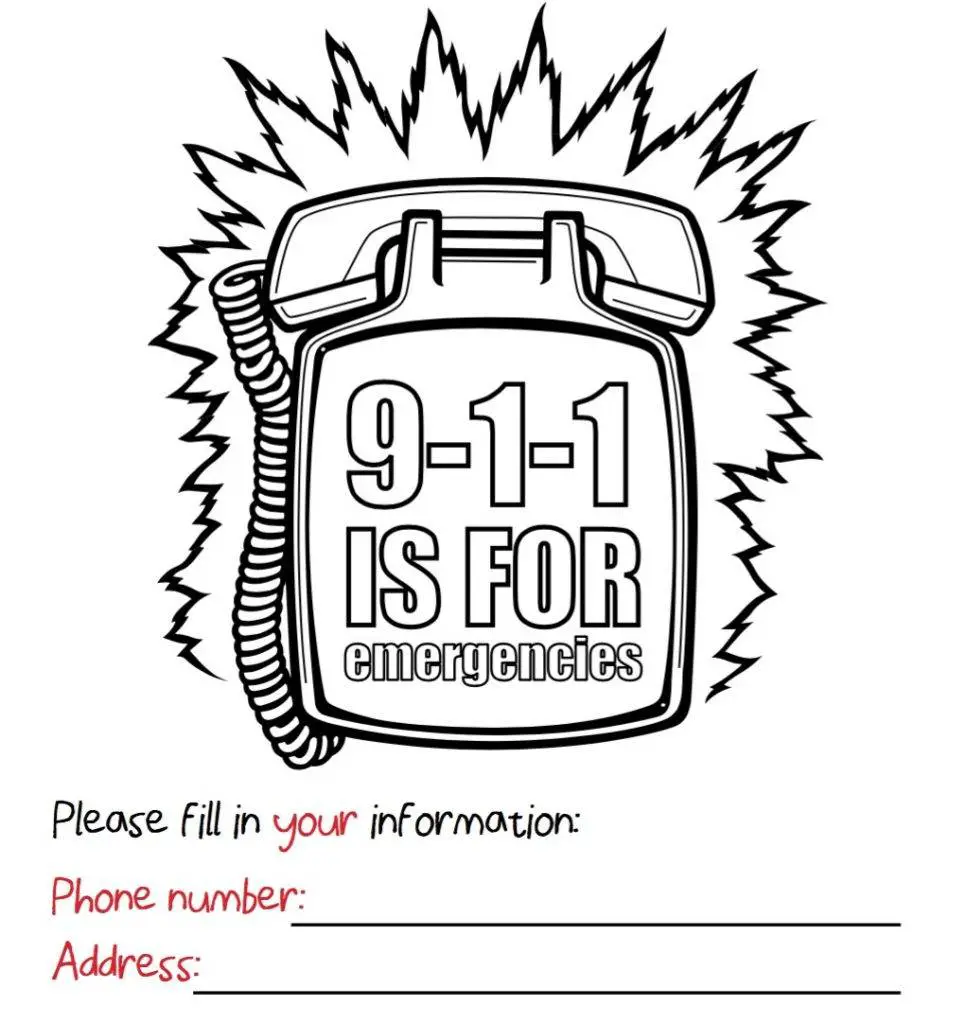 In Cameron Calls 9-1-1, A 911 colouring story, Cameron's parents have told him to always call 911 when he needs help, but when he loses his airplane behind the couch and needs help, is it the right time to call? Cameron and his friend Jaxson in this fun 911 colouring story learn when it's appropriate to call 911 and when it's not, and also what they should do if they call, for example knowing how to tell the operator your address.
This 911 colouring story is a great chance to explain to children all about calling 911, to prevent misuse of 911, and to ensure that they do know what to do if they really need help.
Print the image above to keep by your phone, and download the full story of Cameron Calls 9-1-1 the buttons below the post, and if you enjoy this book help share this for more creating awareness of emergency call use for children.