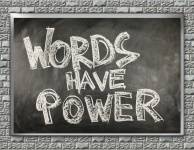 Over the years I've looked for critique resources, and never with much luck. The closest I came was an online site where I could post work, but it didn't really work for me.
Then a couple of weeks back, while searching for some author resources, I found Scribophile, https://www.scribophile.com.
For any authors out there I just wanted to write a quick note on how amazing the place is. So friendly and helpful!
You can get to know other authors, connect in small groups and invite them to check out your work, or you can post it in the open forum. I'm not sure how the paid membership works, but in the free membership, you get karma points when you critique others works. If you critique those in the spotlight or write thorough reviews (read – long and detailed, and helpful), then you need to review about three other's works for every work you submit to be critiqued. Then once the work is published, you can revise as often as you like, but if it moves out of the main 'spotlight' you tend to have to invite people to review it or repost it using your points again.
Anyhow, if you're looking for critiques to help improve your work I found the place really super supportive, and a great bunch of authors all with the aim of creating great writing! And it makes the writing not only so much better, but also so much less lonely.