Baby Babble is a series of simple phrases amusing for babies and those without many language skills.
This book is brought to us by BookDash, aiming to ensure books in every child's hands.
Illustrated by Nicola Smith, Written by Katherine Graham
Text from Baby Babble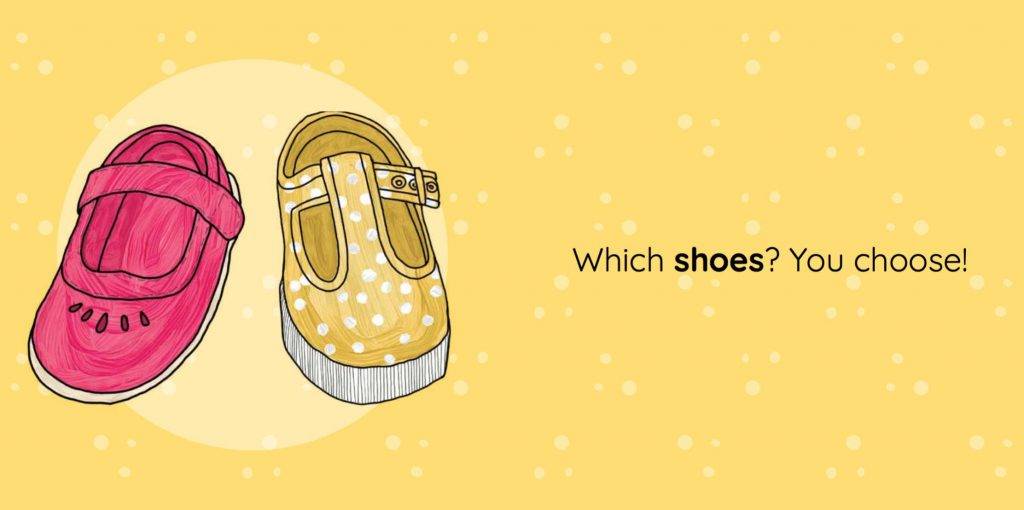 Which shoes? You choose!
Please, please! More peas!
Num-num? Yum-yum!
All gone! Full tum.
Sore, sore . . . Teeth a
Nice, nice! Ice is Nice.
Who's there?
Teddy Bear!
Where's the dum-dum?
Baby sad.
There's the dum-dum!
Baby glad.
Splish, Splosh!
time to wash.
Night, night, sleep tight.
<End of text from Baby Babble>
Read along with the video of Baby Babble on YouTube here: