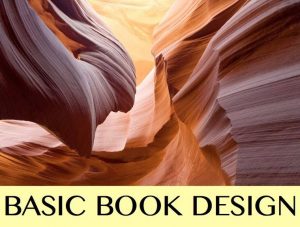 Basic Book Design is a textbook suitable for high school students (and adults) all about basic book design. The book is provided by Wikibooks, in the creative commons under a GNU open document license.
As a project for English, art or computer studies, creating a book should be a compulsory activity in schools. This book will help students learn more about the ins and outs of book creation.
For computer studies, students may wish to pick an existing public domain book and reformat the text. Picture books are the best for this since they bring different elements of formatting into play, and different formatting programs may be experimented with.
For English or art class, creating your own text is fun, along with formatting it.
Basic Book Design discusses important topics such as font choices, margin rules, common grammar and text formatting rules, most of which has been condensed and referenced from what is considered the industries' master reference book, The Chicago Manual of Style.
More About What is in Basic book design for high school
Basic Book Design isn't another book about grammar rules, freeing your inner writer, or finding a publisher. It's about making your books, documents, and newsletters look professional.
The book includes features such as:
• Which fonts will make readers devour your book—and which fonts will make them put your book aside.
• Common mistakes that make your newsletter look amateur.
• Designers' tricks to save printing costs and make documents look better.
• The free software that works better than Adobe Pagemaker, Quark X-Press, or Microsoft Publisher.
• Workarounds to avoid bugs in Microsoft Word.
• When you need permissions from both the photographer and the person depicted in the photo—and when you need neither.
• The government agency that will give you completely free photos by famous photographers such as Ansel Adams and Dorothea Lange.
Note: some software items, mostly those on Microsoft Word, are out of date, written in 2003, there have been significant updates since then (my recommendation, use Open Office 🙂
While some of the contents might be rather advanced for high school, it makes a great reference book and learning exercise, and many concepts can even be taught to younger audiences in upper elementary or middle grades.
Suggested projects for Basic Book Design
Format a public domain book;
Create your own short picture book using your own words, and either illustrate yourself, or public domain images;
Create a non-fiction book with images;
Send your book to FKB 🙂 – note, we don't guarantee acceptance, but if it's not suitable I'll let you know why;
Publish your book online (Createspace, kindle, lulu).
Suggested Reading
Find many more books like this one, suitable for high school study or reference in our Wikibooks section.
Review our Young Adults section for books in a similar age range.
---
Sponsored Links:
Note – if you sign up through these links, it doesn't cost you any extra, but FKB receives a small donation, which helps us move towards our aim of
FREE Hardcopies!  
All our posts are checked by Grammarly, the FREE online grammar checker (We still receive a donation even if you only sign up for the free account :-):


This site is hosted by Bluehost:

Leave a comment (it won't be public) if you want help getting your own website cost-effectively.