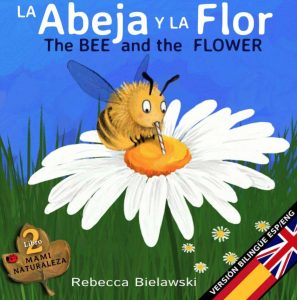 This book is a bilingual Spanish-English version of the popular nature theme picture book by Rebecca Bielawski, Bees Like Flowers, available on our home page.
We hope you enjoy it!
If your children are bi-lingual, Spanish speaking and learning English at school, or vice versa and learning Spanish at school, there are quite a few more great free Spanish and bilingual Spanish-English children's picture books in our Spanish category.
Children's picture books make a perfect starting point for learning a language for any age, since the simple language makes them much easier to understand for beginners.
Text and Images from La Abeja y La Flor Bilingual Spanish version

A las abejas les gustan las flores.
¡Mira! ¡Aquí viene una!

Bees like flowers.
Look! Here comes one!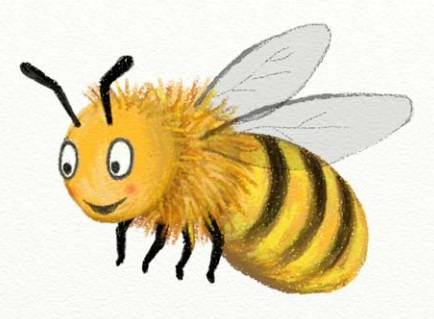 Tiene un cuerpo peludo,
pero no la toques porque…
She has a fluffy body,
but don't touch her because…
puede picar
si le das un susto.
she can sting
if you give her a fright.
Yo no las molesto.                                              I don't bother them.
Están trabajando.                                           They are working.
Solo las miro…                                                  I just watch them…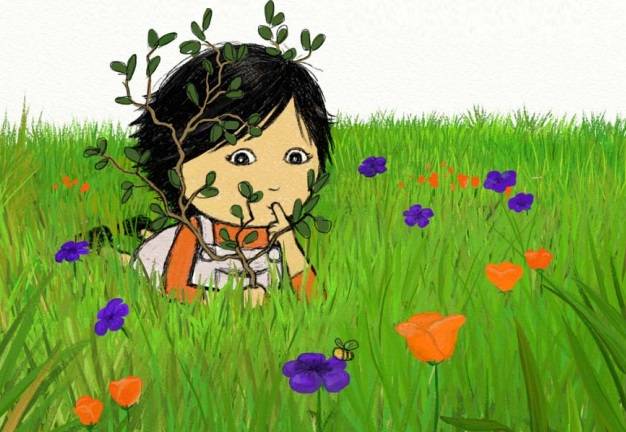 <end of sample – Spanish-English bilingual picture nature theme book>
You can also follow and read along with the video below
Read more Spanish books in our Spanish Books Category.
Read more books by  Rebecca Bielawski below
---
Sponsored Links:
Note – if you sign up through these links, it doesn't cost you any extra, but FKB receives a small donation, which helps us move towards our aim of
FREE Hardcopies!  
All our posts are checked by Grammarly, the FREE online grammar checker (We still receive a donation even if you only sign up for the free account :-):


This site is hosted by Bluehost:

Leave a comment (it won't be public) if you want help getting your own website cost-effectively.