According to a new National Foundation for American Policy analysis of government statistics, international student enrollment declined 7% at US universities between 2016 and 2019 but climbed 52% at Canadian colleges and universities. The number of STEM graduates in Canada increased from 82,089 to 123,708 between 2010 to 2018, and in the 2017/2018 academic year, over one-quarter of the student population (26.3%) in Canada enrolled in a STEM program.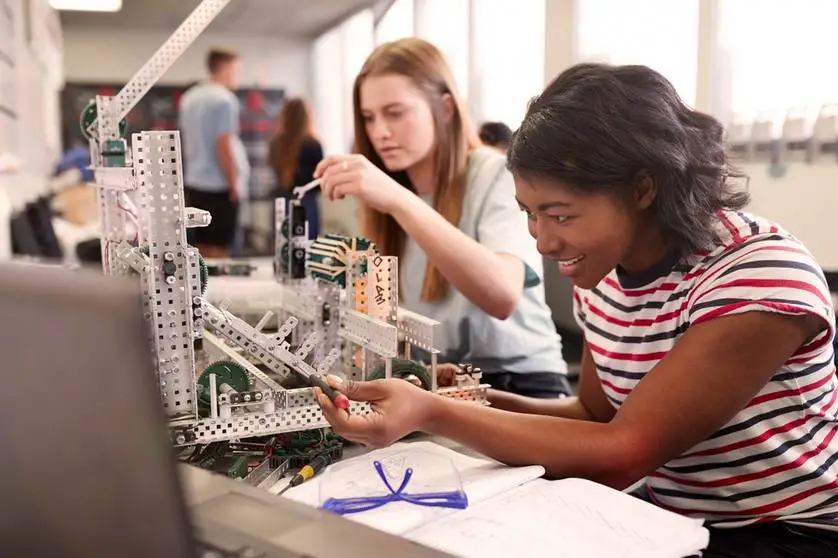 What does this mean? Canada is a premier destination for international students considering a STEM program. If you are looking forward to studying a STEM course in Canada, keep reading to discover the best 6 stem programs for any international student in Canada.
1. Aerospace Engineering
If you find the intricacies of spacecraft and aircraft intriguing and want a career surrounding aircraft engineering, then aerospace engineering may be the right major for you. The only drawback to this program is that it is one of the most difficult majors in the STEM field anyone can pursue. In fact, most students who need help with aerospace engineering dissertation are looking for tutor help to ease their workload. However, aerospace engineering is probably the most effective program that can give you a solid foundation in aerospace technology.
The course helps you learn everything you need to know about aircraft and spacecraft, from their design to the propulsion systems, aerodynamics, flight mechanics, and materials used. Don't know what schools to look out for when applying for an aerospace engineering Ph.D.degree? Consider institutions like the University of Toronto, McGill University, University of British Columbia, and Centennial College since they offer this program at Master's and Ph.D. levels.
2. Computer Game Technology
Pursuing a computer game technology major can also be an exciting choice for international students who love gaming and are into computer science. This interdisciplinary program will help you explore your passion as it combines computer science, software engineering, and principles of game design to help you develop the necessary skills you need to create innovative and engaging computer games.
In this course, you will learn about:
computer graphics
artificial intelligence
virtual reality
interactive storytelling
game programming languages
The best part of this program is it opens doors to various professional fields since you learn computer-related graphics and programming skills you can employ in any computer science field. How? Anyone with a computer game technology degree can also work as a game designer, animator, or in virtual reality development and interactive media.
If you are considering this STEM program, the University of British Columbia, Algoma University, and the University of Waterloo are three institutions in Canada where you can pursue your passion for computer game technology.
The University of British Columbia's (UBC) Computer Science program is renowned worldwide for its top-notch faculty and innovative curriculum that keeps up with industry trends. With a strong focus on software engineering and artificial intelligence, UBC equips its students with the skills required to excel in today's tech-driven society.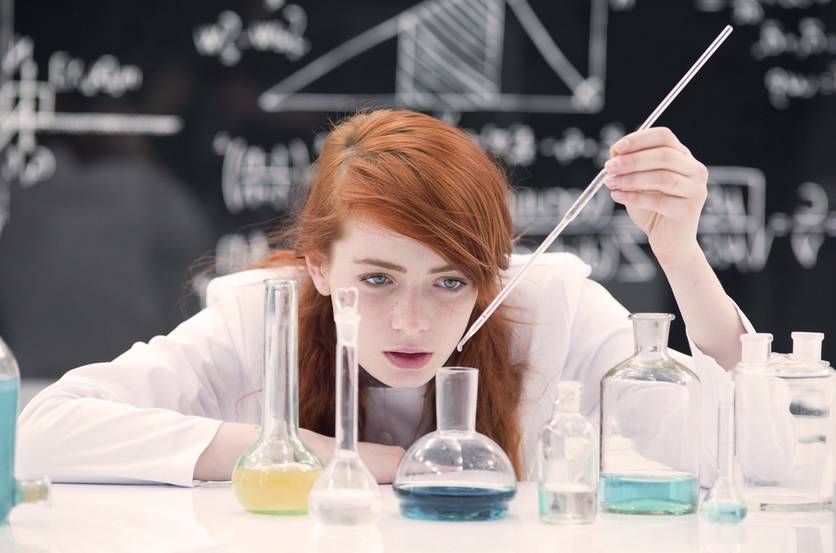 3. Biomedical Engineering
Health and wellness professions, whether in medicine or biology, are two sectors in high demand in the Canadian labor market. So, if you are interested in medicine, biology, and engineering, then this program is for you.
Taking this STEM course is a unique opportunity to gain knowledge in every scientific discipline relevant to the healthcare business, including but not limited to:
medical instrumentation
biomaterials
biomechanics
medical imaging
tissue engineering
Most schools even offer a co-op placement, and you may have to conduct research to help you gain the practical experience required to assist you in real-life situations.
Another reason to pursue this program in Canada is most Canadian schools, such as the University of Toronto, Northern Alberta Institute of Technology (NAIT), and the University of British Columbia offering this major have state-of-the-art laboratories, research centers, and collaborations with hospitals and medical device companies. Facilities like this help students not only write an academic lab report and improve strong writing skills but also help them learn the right way to develop medical technologies and devices.
For aspiring scientists interested in exploring the mysteries of life, McGill University's Biochemistry program is worth considering. Located in the vibrant city of Montreal, McGill boasts world-class facilities and renowned faculty members who are at the forefront of biochemical research. From studying proteins and DNA to understanding cellular processes, this program provides a solid foundation in biochemistry and opens doors to diverse career paths in fields such as medicine, pharmaceuticals, and biotechnology.
4. Management Science
For overseas students interested in a STEM program that surrounds business and analytics, Management Science programs in Canada are a good place to start, especially since renowned institutions such as the University of Waterloo and Simon Fraser University offer this STEM program.
According to Max Malak, a specialist in management and business process, this course allows you to master management and quantitative decision-making skills. How? Students will pursue knowledge in quantitative methods, operations research, data analytics, and strategic decision-making.
They will learn how to apply mathematical and statistical models to solve complex business problems and optimize business operations. With knowledge and skills like this, anyone graduating with a Management Science degree will have access to job opportunities in financial institutions, consulting firms, and logistics companies.
Other schools that offer management science courses in Canada include the University of Toronto, York University, Queen's University, and the University of British Columbia.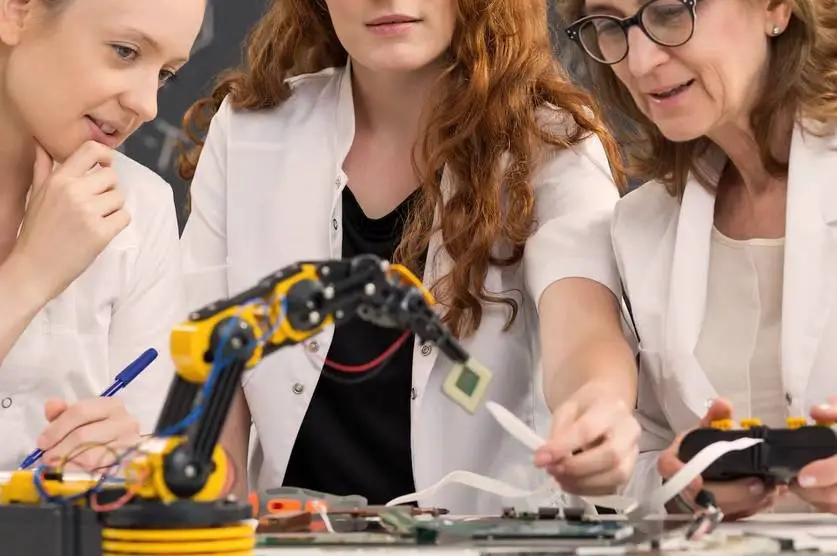 5. Mechanical Engineering – Robots and Automation
This STEM program is for you if you are interested in robotics, automation systems, machine learning, mechatronics, and control systems in Canada. For instance, the University of Alberta and McGill University offer this course at their undergraduate and graduate levels.
Anyone studying this course will develop their 3D modeling skills, learn how to use Computer Aided Designs (CAD) to create robots, and develop their mechanical skills so they can install, maintain and repair various systems regardless of their challenges.
Studying this program in Canada comes with another bonus – Canada is a technologically advanced county. This means that many Canadian institutions offering this course will have access to research centers dedicated to robotics and automation where you can practice in a hands-on training facility. Again, the University of Waterloo and the University of British Columbia are two good institutions if you are considering this field.
6. Chemical Engineering
Are you considering a career in petrochemicals, pharmaceuticals, or environmental consulting? Canada also offers chemical engineering programs for overseas students from Bachelor's level to Master's. For instance, the University of Alberta offers both bachelor's and graduate coursework in this field while the University of Waterloo offers more of the Master's level chemical engineering program.
In this course, students will learn about waste materials, waste treatment, sustainable practices, thermodynamics, and environmental engineering that help them minimize the environmental impact of chemicals and reduce energy consumption to foster a greener environment in the future. Other schools you might want to consider include McGill University, Sheridan College, and McMaster University.
Conclusion
Canada is a global hub for education where international students can find various STEM programs they are passionate about. Plus, you get to study these courses at some of the top-tier universities in the world, whether you are considering aerospace engineering, computer game technology, biomedical engineering, management science, mechanical engineering, and chemical engineering majors.
Just make sure that before you pursue these programs, you find a school that suits your course and explore their specific offerings and faculty expertise to ensure the program you choose aligns with your interests and career goals.