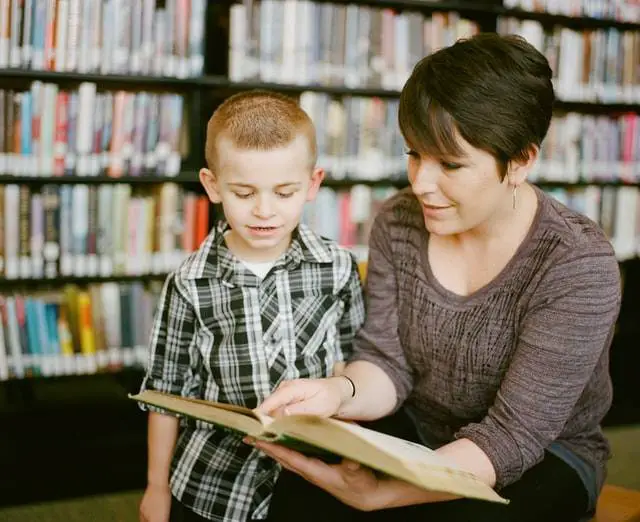 Being a bilingual person gives you a great advantage over monolingual people. It opens up a new world altogether, wherein you get to experience a different lifestyle and culture, also bringing you new career opportunities. According to research, the benefits of bilingualism go beyond careers. Being multilingual can enhance children's development and improve their analytical and critical thinking skills. It also is good for their future where they may have to travel across countries for studies or any other purpose.  
We chose a language pair of English and Spanish for this article, as they are among the most spoken languages in the world in 2020, but you can find copious books in various language pairs for your kid to enjoy and learn from! Here are some of the best bilingual books for kids that can influence their lifestyle for good.
1. Lil' Libros: Counting with – contando con Frida 
With this brilliant and easy-to-understand bilingual book, you can teach your children counting from one to ten. In English and Spanish, this book is a perfect start for your kids. Along with learning to count numbers, they can also learn about Frida Kahlo, a legendary painter from Mexico. She was known for her iconic paintings of nature and artifacts, and most importantly for her self-portraits. This book comes in a variety of versions for kids of all ages. 
2. Señorita Mariposa
A book about the adventurous journey of a butterfly is sure to keep your child entertained and curious to learn more. Señorita Mariposa tells the tale of monarch butterflies as they move from Canada to Mexico for a yearly trip to a forest. During their migration, the butterflies face many hurdles and encounter risks while fulfilling their annual pilgrimage. This tale may teach a lesson or a two to your kids on resilience and bravery. 
Due to the growing popularity of bilingual books, many modern authors start thinking about translating their works. In order for your book to be a good learning source and a fun read for foreigners, its translation should be accurate and well-written. TheWordPoint company can help those who want a book or other content translated qualitatively. Try them out for any kind of translation you need and be amazed at the quality.
3. What Can You Do with a Paleta / ¿Qué Puedes Hacer con una Paleta?
Another bilingual book that can help your children develop multilingual skills to sharpen their analytical thinking is What Can You Do with a Paleta / ¿Qué Puedes Hacer con una Paleta? A book on Paleta, a delightful fruit-flavored candy loved by children across the globe, especially American and Mexican children. The sound of the Paleta seller makes each and every kid around the block beam with joy. This multilingual book is about the story of a young Mexican American girl, who loves her Plaeta a little too much. This book is colorful and best to read to your child during bedtime. 
4. Be Bold! Be Brave!: 11 Latinas who made U.S. History
A widely popular book among kids, four to nine years old, this book tells the stories of eleven exceptional  American Latinas changemakers who went on to rewrite the history of the US. These stories are sure to inspire your kids and motivate them, while they also get to learn a new language. This book will be interesting for both young kids and students alike.
5. Mango, Abuela, and Me
An absolutely heartwarming story that revolves around a young girl and her grandmother. The main highlights of the book are as follows:
Mia's grandmother who is a native Spanish speaker faces a lot of difficulties in communicating with her when she moves in with her family. 

Mia speaks English but does not know Spanish enough to talk to her grandmother. 

However, after seeing the language gap, Mia decides to learn Spanish while her grandmother improves her English. And thus, they both are able to communicate and bond with each other. 

This book is a perfect example of how languages can unite people across generations. 
6. The Very Hungry Caterpillar / La oruga muy hambrienta
In both English and Spanish, The Very Hungry Caterpillar / La oruga muy hambrienta is a popular choice for kids ranging from two to five. This classic tale about a caterpillar can help your children improve their vocabulary by getting to learn about different words each day. By Eric Carle, this engaging book can also enhance their reciting skills, for the language is super easy to understand with side-by-side text in English and Spanish too.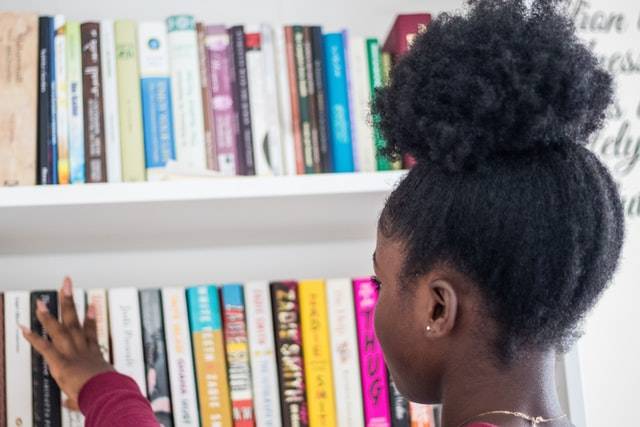 With so many books available online and otherwise, it becomes quite difficult to choose the right one for your kids. These six bilingual books for kids can make your work easier, for all of them are perfect for your children to enjoy and read, and learn a new language at the same time. Try some of them out together, and transform the way you learn languages for good!
Author: Melony Hart
Melony hart is a content writer with years of experience in the field. She has a keen interest in writing engaging short stories, articles, and blog posts for social media brands and small businesses. She also is an avid reader, who enjoys reading books in her free time.