Reading is essential for the development of the mind and also to grow one's vocabulary. So, we must make sure that the kids are readers from a tender age. Ideally, the more they read, the better they get at it. More reason they should read more. However, this isn't always easy to accomplish, especially when dealing with dyslexic and reluctant readers.
So, the question is, how do we involve these kids?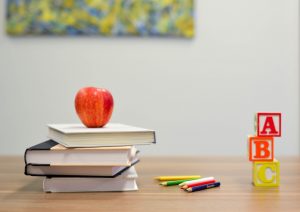 One of the most successful strategies commonly used is to have these kids something that they find interesting. Rosalie Fink proves this in her professional essay writing service, in which she showed dyslexic adults learning to read because they pursued an area of interest. Their interest in the topic served as motivation for them to read and understand the content even though they had apparent reading challenges.
If you are the teacher or parent of a dyslexic child or reluctant reader, you should create a fun time for them to read. One way to improve reading skills is by leisure reading. Also, make sure that they are the ones to choose whatever book, magazine, comic, novel, etc. that they will be reading. Once they are interested in it, they will find it easier to read. 
A major difficulty with reading for the dyslexic child is the teachers and other appropriate personnel's failure to find materials that the child will find interesting and yet would be simple enough for them to read the text.
If you need the most appropriate books for reluctant readers and dyslexics, here's a list of some of the best kid's books for them.
Diary of a Wimpy Kid
Jeff Kinney is the author of this book, and like most of the other Wimpy Kid books, it has a strong ability to engage the reader. This book is written in a diary-style and comes with numerous illustrations that are so basic that the kids can almost draw it themselves. This modern, funny, and comic-style book breaks down all the barriers that will stop the kids from reading. The fonts also make it slightly easier for dsylexics. You will soon find that both reluctant and dyslexic readers would love to read this book and enjoy doing so, the same way as the ultra-confident readers. Many of these kids have read this book and enjoyed it.
The adventures of Captain Underpants
The story here revolves around George and Harold, both renowned for their troublemaking. These two go as far as hypnotizing their principal to make him believe that he's a superhero with the name "The Amazing Captain Underpants." This is one comic book that the kids are going to enjoy reading by themselves.
Brock
Like one of the paper writers at Superior Papers described him, Anthony McGowan is the best author for children or at least one of the best in today's world. His skill and range are spectacular, and as you will expect, he delivered with Brock. 
The story for Brock is built around two boys that single-handedly took on a group of badger baiters. This book will likely see the kids display different emotions throughout the entirety of this book. It is sad, funny, and also disturbing. If you have older children who need a strong storyline but are still struggling to read, this novel is perfect. Additionally, Barrington Stoke is the publisher of this book. They are very renowned for editing and designing their books such that it can help them deal with a few of the problems they face as dyslexic children reading a book.
The recruit
The cherub series has always been pleasant and enjoyable to read, and this one from Robert Muchamore is another delightful read for both dyslexic and reluctant readers. The thing about this book and the other ones in the series it belongs to is that it features a lot of violence, and there are too many boy-girl references for these children to read. Unsurprisingly, this is precisely why the kids love the book. They see it for what it is, an honest and un-redacted book. The author, Muchamore, also seems to enjoy some leeway with the publishers. Many other authors would not be allowed some of the things that are in his books.
If you have a group of 12-year-olds (both boys and girls), and you asked them to recommend a book for you, most of them would recommend this book to you or another from the same author. The book has a very strong storyline that involves children being recruited to fight some villains (and are kept in an undisclosed training camp) on the government's behalf.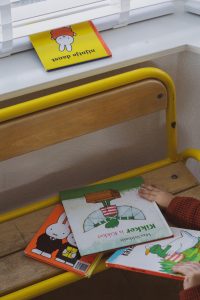 Conclusion
It's not so challenging to get dyslexic children and reluctant readers to start reading or learning to. You only need to learn what their interests are and harness it in a way that they will want to read of their own accord. Some of these books are popular among kids already, but you will find that they interest dyslexic kids too when they're left to read at their own pace. 
Author Bio
Thomas Lanigan has work experience for four years as a marketing specialist, social media manager, writer, journalist, and editor at assignment help UK. He is also a professional content writer and assignment helper in such topics as blogging, marketing features, progressive education programs, and business.