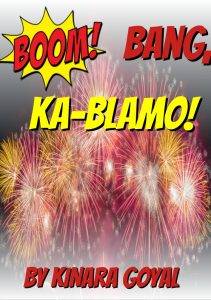 During many, many festivals, a lot of people burst firecrackers. Did you know that the core of a firecracker is a highly flammable material invented in China hundreds of years ago? It's gunpowder. Strap on your seat belts for a dangerous journey through the history of weapons and explosives.
This story was brought to us by Kinara Goyal, if you enjoyed this story, see more at Kinara's Website,
https://kids-bouquet.home.blog/,
or see more stories from Kinara on FKB below.