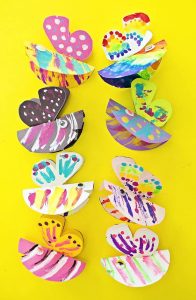 All free kids crafts ebook has a wide range of kids craft ebooks available, from simple crafts for toddlers and recycled crafts, to teen DIY fashion and room ideas. This extensive range of ebooks currently features 24 full length books, all are available as a full pdf download through the "download pdf" button below.
Titles Available
<Each title with a link>
---
More craft books are available on Free Kids Books in our Activities and Crafts category.
If you have a craft ebook or a series of posts you'd like to make into an ebook, we'd love to hear from you, see more about our contacts on our About page.
See more books related to Kids craft ebooks below