Reading is a great way to expand your mind and knowledge. It encourages imagination and creativity, builds comprehension skills, increases vocabulary, and helps young minds develop problem-solving abilities. Kids who read a lot are more likely to do better in school and have higher self-esteem.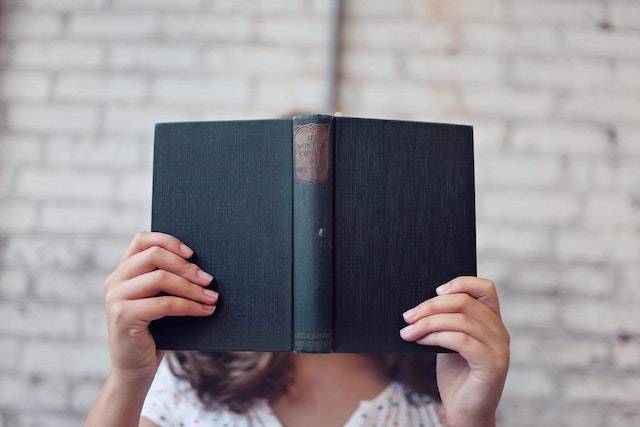 It's also important to remember that books can help children understand the world around them. Kids can learn about history, science, cultures, different languages, and so much more. Books open up a whole new exciting world for children as they explore different genres like fantasy, adventure, or mystery stories. With books come opportunities for children to form strong connections with characters and relate to their experiences in the story.
Reading is an important part of a student's life too. But it can be hard to find the time for it. With classes, studying and other activities taking up their day, they might not have enough hours in the day to read more than a few pages each week.
Fortunately, there are ways students can make reading more manageable. For instance, they can always turn to professionals with the request like do my essay for me or write my assignment. There are plenty of online services available that offer essay writing and editing help. Students can use these services to get assistance with their papers so they have more time for reading what they love.
If you are a parent trying to instill a love for reading in your children, check the tips below:
1. Read with your kids
One of the best ways to foster a love of reading in children is to read with them. Take some time every day to sit down and enjoy a book together. Talk about the characters, discuss different plot points, or ask questions about what they're reading. This will help them understand how enjoyable and interesting books can be.
2. Visit the library regularly
The local library is a great resource for finding new books for children (and adults!) to read. Make regular trips and let your child pick out their own books – whether it's fiction or non-fiction. You can also take part in special events like storytime at the library, which can spark your child's interest in books.
3. Make it part of the routine
Establish an everyday habit of reading by adding it to your daily routine. Have a designated time each day, or make sure everyone is reading before bedtime. This will help children see that it is important and something that should be enjoyed.
4. Talk about books
Make books a regular topic of conversation in your household! Ask your kids what they're currently reading, talk about their favourite characters and stories, or share a book you recently read. Talking positively about books will show them how enjoyable it can be to read!
5. Celebrate progress
Encourage your child's progress by praising their accomplishments. Take the time to recognize when they've finished a book, learned a new word, or successfully gone through a chapter. Celebrating milestones will help them stay motivated and see that reading can be rewarding!
6. Get creative
Incorporate other activities like drawing, crafting, or game-playing into your book sessions. Bring the story to life with puppets or play dress up and act out characters. This will help keep your child engaged and make the book even more interesting!
7. Encourage questions
Encourage children to ask questions – it's a great way for them to think critically about what they're learning. By asking questions, they can gain a deeper understanding of the text and start to appreciate the books they are reading.
8. Use rewards
Try using some positive reinforcement when it comes to encouraging kids to read – set up a reward system to motivate them. Whether it's going out for ice cream after they finish a book or an extra bedtime story, these incentives can be just the thing to help children get excited about reading.
9. Find books that interest them
It's important to find books that match your child's interests and level. If they don't connect with the material, they won't feel motivated to read. So take some time to research what kinds of books are available and find something that fits!
Final thoughts 
By following these tips, you can help develop a lifelong love of reading in your children! It is an important skill for success and can provide opportunities for learning and exploration. The earlier you start instilling this passion in your kids, the better.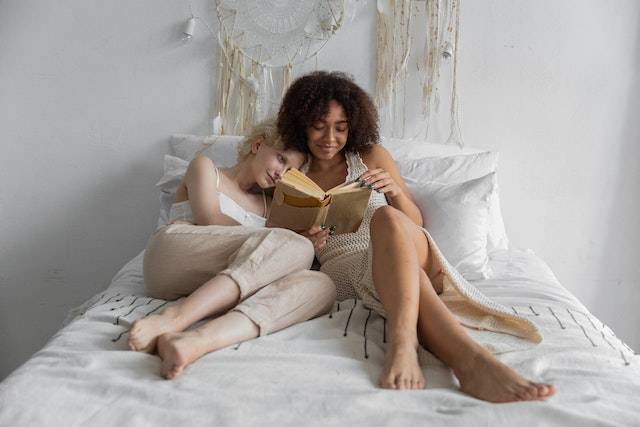 Author's BIO
Larry Smith is a tutor. He wants to help students gain the essential knowledge they need to succeed in their academic studies. Larry is passionate about education and loves sharing his enthusiasm with others. He has helped countless students reach their goals and achieve success. Larry believes that every student has the potential to excel.