There is an opinion that students with a mathematical mindset are not able to write cool texts. Just like humanists can't understand physics. We are against stereotypes and are ready to dispel them. In this article, we will tell you how to learn to write excellent essays of any type, even if it previously seemed that this was definitely not for you.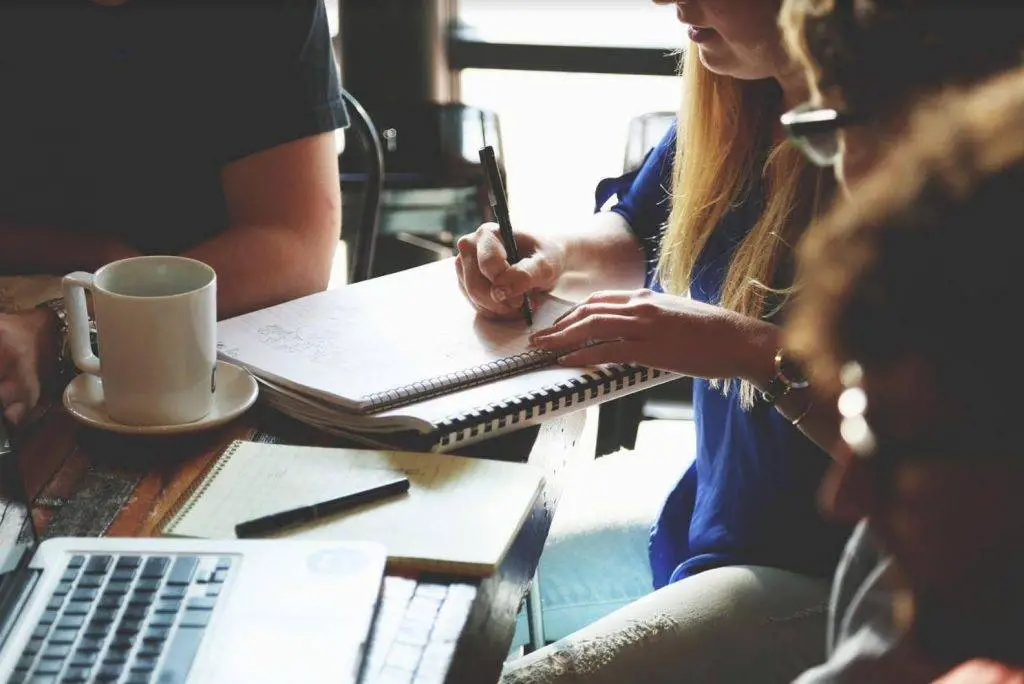 What is an essay, and what are its features?
An essay is a type of written work in which the author expresses their thoughts, feelings, and reasoning on a given topic. But if you don't know how to express your thoughts correctly, it is better to get help. You can pay for essay assistance from a writing service. A writer will write a well-structured paper with proper argumentation.
The essay should not be confused with other papers that you write at school. It has a clear structure. What distinguishes it from the review is that the latter only briefly retells the content of the text from the assignment but does not convey the thoughts of the author of the paper.
Essay structure
Essays are divided into types (we'll talk about them later). Moreover, all essays are divided into three parts: introduction, main part, and conclusion.
The first and last are small in volume: according to the recommendations, they should contain about 3-5 sentences. Neither the introduction nor the conclusion can exceed 20% of the volume of the entire paper. The main part is the most important part of the structure of the essay, and it accounts for the largest amount of text. Moreover, the content of all three parts depends on the type of paper.
How useful is the skill of writing essays?
Yes, in your adult life, you will hardly have to do something like that. However, the main benefit of essays is not to develop writing skills. Here's what else this type of paper teaches:
Express thoughts competently and concisely. It is useful for written and oral communication in any area of life.
Reason, prove your opinion. The selection of arguments in an argumentative essay will teach you this. In the future, the skill will be useful in any conversation, both personal and business.
Think logically. To compose a good essay, you need to build it according to a clear structure, connecting each part with the previous one. You can also support your thesis with examples and draw a conclusion.
Speak and write according to the occasion. Just as essays come in different styles, so do conversations, documents, and correspondence. Essays will teach you how to use formal, colloquial, fictional, and scientific language in a situation.
See and accept different points of view. In an essay, the student may work with a text or quotation that already contains the author's position. It is important to comment on it, and then it is appropriate to express your opinion. This is also a valuable skill.
And for some schoolchildren, essays will be the first step into their future profession. For example, if a student realizes that they are good at writing, they may consider a career as a writer. The rest will be able to spend time usefully and train their brains.
Three types of school essays
School essays come in 3 types:
Argumentative essay
Narrative essay
Descriptive essay
Let's talk in more detail about these types, analyze their features, and learn how to write them according to a plan. Spoiler: each essay has its own.
Instructions: how to write an argumentative essay
An argumentative essay is a type of essay in which the author takes a topic, quotation, or text as a basis and discusses them, supporting their opinion with arguments.
Reasoning always rests on three pillars – theses, evidence, and conclusions. These are the key features that distinguish this type of essay from others. To cope with it, create a clear structure and think about what you will write in each of the three parts of the paper.
Let's look at the algorithm for writing such an essay below.
Formulate and express the problem of the text, and write down key quotes or main themes. State your attitude towards them. You can also emphasize the relevance of the problem.
Prove or disprove the thesis using arguments to support your opinion. These could be examples from literature, cinema, music, etc.
Summarize what you wrote and formulate the conclusion you came to.
Instructions: how to write a narrative essay
It is a type of essay in which the author talks about events and actions.
Build an exposition: describe when and where events take place.
Create a premise: tell about the characters and make it clear how the action began. Bring the story to a climax—the peak of the story. In this part of the essay, you need to describe the most important and tense moment of the story. Present the denouement: tell how the situation was resolved and what it led to.
Summarize the story and draw a moral.
Instructions: how to write a descriptive essay
It is a type of essay in which the author characterizes something and also expresses their thoughts and feelings.
Start with a short story about what is being described.
Describe the object: talk about its obvious and hidden qualities, external details, and features that distinguish it from others. Think about how you feel when looking at an object. Describe your thoughts and emotions and what brings you to them.
Summarize the paper by drawing a conclusion from what is described. You must give a complete picture of the subject based on information from the main part.
Summary
We hope you have gained some valuable tips for writing essays. Remember if you are stuck you can always try a writing service to help get inspiration and ideas.