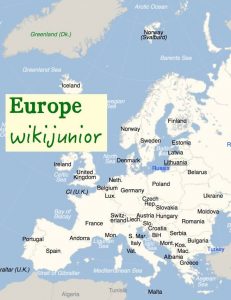 Europe is a great concise textbook for learning European geography, suitable for upper elementary and middle school. The book contains summaries of all the different countries, each summary includes history, geography, people, and sights. Along with each country's summary the introduction includes an overview of the geography, languages, people, and the European Union.
This is another great non-fiction open source book from Wikijunior. You can view the online version of the ebook here: https://en.wikibooks.org/wiki/Wikijunior:Europe.
This is a perfect resource for geography studies for upper elementary and middle school, as a home school resource or as a reference text for additional study for projects.