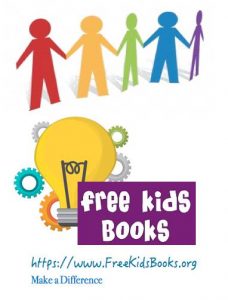 This is simply as stated our ultimate resource list of direct links to the websites of our pre-primary, primary, and secondary open educational resources providers, if we have missed anyone please contact me or leave a comment I will review and add them!
Resources are listed in order of their volume of content from our users perspective, i.e comprehensive textbooks and written resources.
About OER's:  Open Educational Resources (OER's) are exactly as stated, educational resources that contain an open license for sharing, this can be creative commons, or public domain, or any similar copyright. Thanks to the OER movement, educational material is becoming more open, which means people everywhere have more access to material at no cost, moving us towards 2030 UN SDG 4 – quality education.
The sources below are what we have used primarily for the compilation of our Free School Textbooks for K-12 resources collection.
K-12 OER Textbooks:
Siyavula  and  Ukuquonda – Supported by the RSA Department of Basic Education
Core Knowledge Foundation /  Engage New York – New York Education Department
Utah Education Network – Utah Education Department
Open Schools British Columbia – Open content from one of Canada's leading online schools
Michigan Open Textbook Project – Michigan Education Department
CBSE / NCERT Books – Ministry of Education India (note open status is implied and published but not yet in all of the books)
K-12 and Education OER Repositories:
OER Commons – An OER hub from IKSME
Internet Archive – The internet archive attempts to catalogue every collection on the internet
COOL4ED – California Online Open Library for Education project
Merlot – California State University OER project
The Orange Grove – Florida's OER repository
Connections – Open Stax wider resources
Education Sites with K-12 free textbooks that are not yet open
Fiji Ministry of Education, Heritage, and Arts – Textbooks
Punjab Ministry of Education – Textbooks
Key Tertiary OER sites:
Open Textbooks Library – Open Textbooks Network
Open Stax  –  a collection of resources founded by the Rice University
Galileo – Georgia OER repository
Sites with Free Children's Books
Storyweaver (our favourite!) – 14,000 books for early to mid elementary (level 1 to 4 books up to 2500 words)
BookDash – Books primarily for early elementary and learning to read age
ClarkNess – A HUGE collection of levelled readers from teacher and reading advocate Clark Ness
Gutenberg – Huge public domain collection
to qualify for listing here books must be predominantly open and accessible online and offline