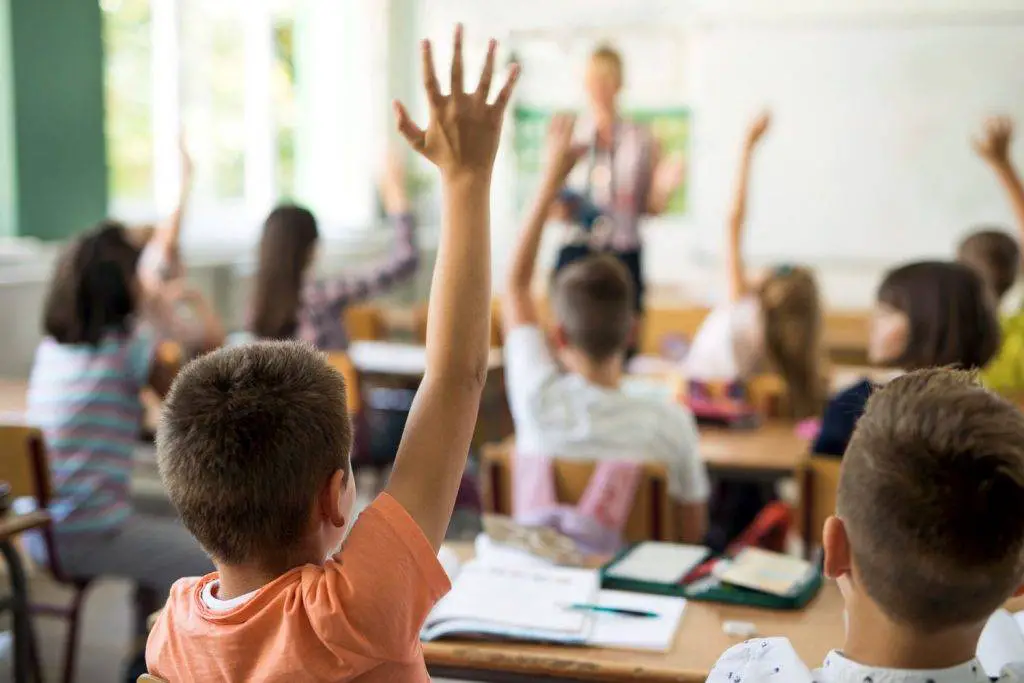 Goal setting has a positive impact on students' performance. Introducing students to goal setting sets them up for success even outside the school and in their careers. Goal setting involves setting short-term and long-term objectives that will ensure students' round achievement. 
Why Is Goal Setting Critical?
Effective goal setting is the first step toward meeting aspirations in life. It:
1. Gives Control
Goal setting will help students be in touch with what they want and get what they want in life. The lack of setting goals leads to a generation of students who sleepwalk through life. Goal setting gives students a sense of direction and control.
It also prevents the instances of students graduating from one grade and not knowing what their next steps are. 
2. Improves Focus
Goal setting gives learners laser focus. It triggers them to behave proactively. Students' attention is more directed when they have targets to achieve.
Goal setting builds the character by pointing out what is important and giving it attention. Since the fruits of goal setting are achievement, it gives students momentum: once they get used to achieving, it never stops.
They enjoy the feeling of winning, and they will keep doing what gets them closer to their aim. 
3. Teaches to Take Accountability
Accountability breeds responsibility. Accountable students understand the importance of giving their effort and time to productive things. Goal-setting teaches them to value their studies and work. 
Accountability boosts students' performance. Setting short-term and long-term goals cultivates responsibility. For instance, a target for improving literacy skills every semester can build into brilliant grades in English.
With such goals in place, the learner will know what they need to do and the consequences of their actions. The students become very strategic and creative.
For instance, they can look for climate change or gun control essay outline samples online to hone their skills by learning from experts. Days to come, the students write better argumentative essays and gradually improve their grades.  
Having goals makes students accountable and guides their course of action. 
How to Help Students Set Effective Goals
Students should:
1. Set SMART Goals
The best goals are specific, measurable, achievable, relevant, and time-bound. SMART goals give learners focus and the needed push. They also help students stay organized and assess whether their objectives are being achieved and to what extent. 
With the SMART strategy, learners set achievable goals that motivate them instead of frustrating and demoralizing them. All their goals should align with the bigger goal that they intend to achieve. 
Without a deadline, they may not be able to see the urgency in action to drive them closer to the targets. Time-bound goals help them set proper schedules and also support in measuring progress. 
2. Break Down Goals
Students need to have the bigger picture or goal, then break it down into short-term targets that build into it. Having only the big goal can appear tedious and also be intimidating. Working backward is a sure way of achieving the bigger goal.
For instance, if a learner wants to improve their grades in a specific subject, they can develop targets that will help him or her achieve that.
Setting aside two hours for revision every day, watching online tutorials, using supplementary reading materials, having a Q&A session with the lecturer every two days can be short-term goals to help him or her improve grades. 
Holding discussions once every week with fellow students and doing quizzes every week are also some of the short-term targets that can help improve grades. 
3. Share Goals
Sharing is an effective way to set goals. Students should set goals and share them with their teachers, parents, and even study partners. Sharing goals not only commands support from peers, educators, and parents but also motivates collaboration. 
Collaborative learning has, for a fact, been part of the culture that has made education in Asian countries outpace other continents. Sharing goals motivates accountability and focus. 
4. Make the Goals About Progress
Students that aim for perfection when setting goals often fail to achieve them and get frustrated. Goals should be designed to make progress but not to achieve perfection. Such goals will help the students stay focused and also celebrate the small wins. 
Achieving goals often takes time, and making goals all about progress helps the learners enjoy the journey.
Benefits of Goal Setting
Goal setting is a critical part of well-performing education systems. Goal setting should be involved when the curriculum is being designed. Educators, too, must set their goals: no one is left behind in goal setting.
Teachers are required to give students the opportunities to set goals. This yields creative learning environments and a high performing culture where:
1. Students Are Able to Improve Their Time Management Skills
Everything revolves around time, and it is only when individuals learn how to manage their time they achieve great things. Goal setting equips learners with time management skills that help them excel in studies and other areas of life.
2. Goal Setting Boosts the Learners' Confidence
Goal setting allows students to have control. When learners begin to work toward their goals and progress, they are incredibly motivated, and their confidence is boosted. With time, learners start becoming ambitious and trust themselves to achieve more. 
3. Learners Get Motivated and More Interested in Learning
One of the biggest causes of school dropout is failure. Students feel demotivated when they get poor grades and drop out. 
Goal setting plays a critical role in high academic performance, hence motivation and student retention.
Final Thoughts
The goal-setting culture should be encouraged not only in schools but also in the workplace. It is a tried and tested approach that has resulted in excellence. Students that set goals are more focused, motivated, confident, and have brilliant academic performance compared to those who do not. 
When practical goals are set, students improve their time management skills, become creative, and enjoy learning.