Gracie's big sister is a F-E-M-I-N-I-S-T. What does that mean? Can boys be feminists too? Find out the answers to these questions and more about being really SUPER in this very sweet guidebook, written by Gracie to her new sibling.
Sample Page 1 from Gracie's Guidebook to Being Super: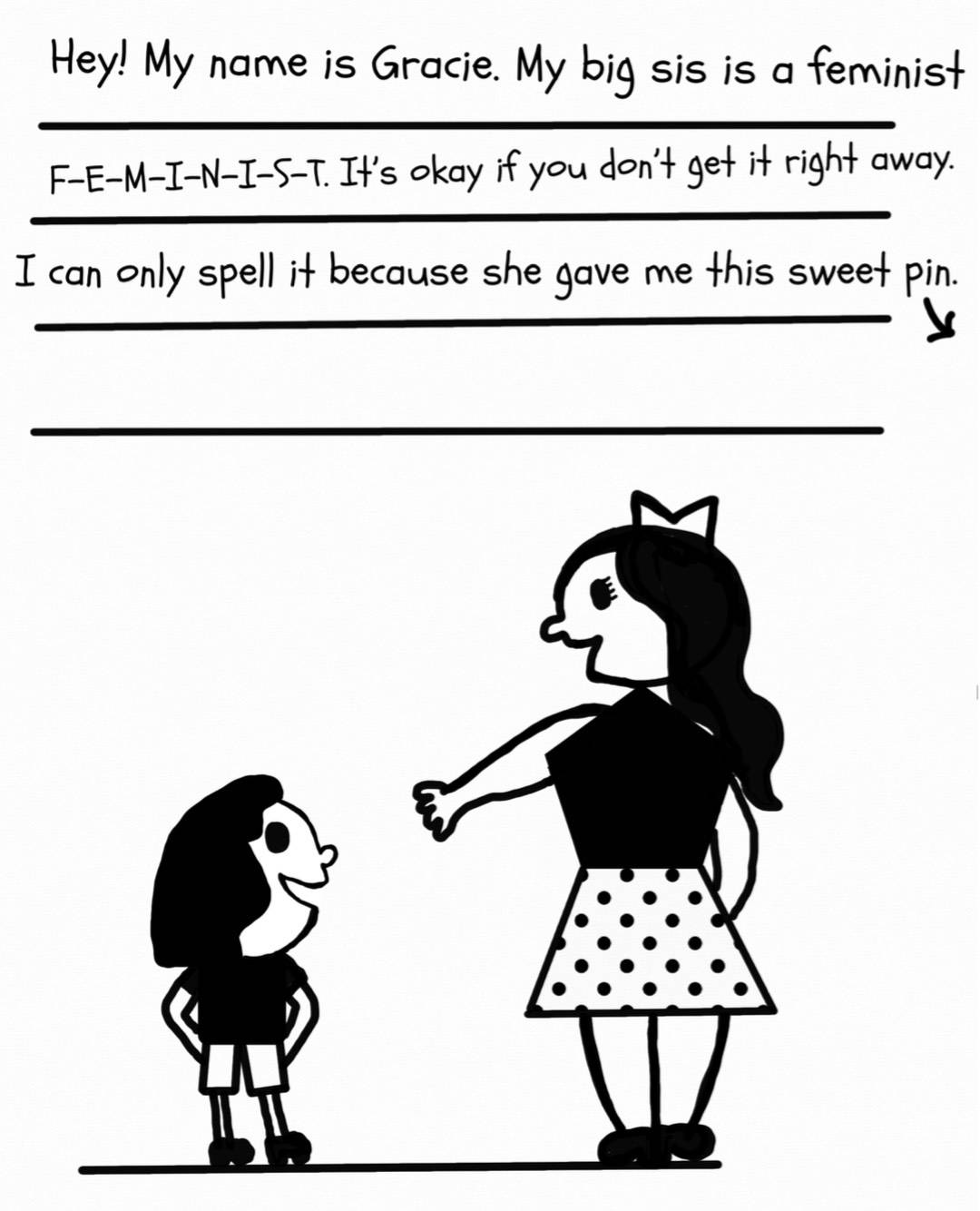 Download the full book on the buttons below the post.