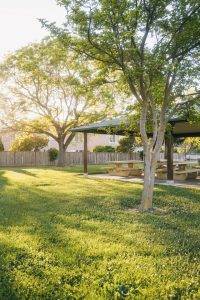 If you're lucky enough to have a backyard, it can make all the difference, and you shouldn't waste the opportunity to use it to it's fullest. This is especially the case when the weather is nice. It can be difficult to know what to do with your yard, though, and with so many options, you are really spoiled for choice.
Do you make it simple and therefore easy to maintain or fill it with interesting plant life that takes more love and care? No matter how you choose to have your garden, here are some great additions you can make to it.
A Greenhouse
Greenhouses come in a variety of different shapes and sizes, depending on your needs, but they all do the same job. Greenhouses allow you to grow vegetables, fruits, and plants that may not normally grow in your climate.
Many people live in colder countries that don't allow certain foods to grow very well. A greenhouse can be the perfect solution to this, as many plants thrive in the environment they provide.
A greenhouse can be the ideal addition to your backyard if you are looking to grow your own food and eat more sustainably but can't rely on the weather.
Having a greenhouse can be a great activity to pursue with the kids and means you can be out in the garden even in cold or rainy weather.
A Bird Feeder
Not only do birds bring loads of benefits to your backyard, but they also are lovely to look at, and it's natural to want to have more of them around.
One of the best ways to do this is to add a few high-quality bird feeders around your yard. After just a few days, you can start to see the results as local birds learn that your backyard is now a great source of food.
Seeing a variety of different birds in your yard and seeing that number increase over time can be super exciting if you're a bit of a nature lover and an educational hobby for kids.
Furniture 
In so many cases, people don't enjoy their backyards enough because they don't have somewhere comfortable, or somewhere at all, to sit out in. Patio furniture can help you get into the habit of sitting out more and taking in your surroundings.
Too often, especially with people that live in colder countries, do those who own backyards put off getting furniture all summer and then promise to do it next year once winter comes.
Getting patio furniture and making sure it's waterproof if need be can really transform your outside in terms of how you use it.
Gazebo
If you want to be out in the sun in your newly procured patio furniture, you will need to think about shade and shelter.
A gazebo need not be expensive. You can purchase one at outdoor furniture stores or ask a local carpenter to construct something custom.
Conclusion
Backyards are a huge luxury to have, especially if you live in an area with a high cost of living. It's very common to not use your yard as much as you should, though, because you've not done anything with it.
With just a few additions, from big installments to little features dotted about, you can really change how your backyard both looks and feels. When this outside space of yours, no matter what size, is more inviting to you, then you're naturally going to use it more and start to appreciate it.
The outside is a great space to enjoy with your family and being outdoors is proven to be healthy and beneficial for kids of all ages. Try a one or two of the ideas suggested here and before long you will be reaping the benefits of an outdoors lifestyle.