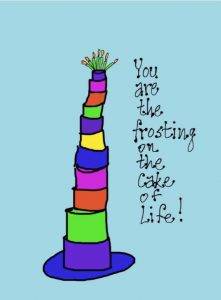 Greeting Card Making for Kids – This book is a detailed gathering of ideas that can be applied to the creation of a greeting card.
Calligraphy, doodling, simple drawing, and writing (idioms/puns) are the main chapters.
These concepts require no artistic abilities nor expensive tools.
This easy read encourages the Reader to play, with no expectation of a great piece of art as an end result, which allows her to relax and enjoy!
It reassures the Reader to let his imagination go wild! And suggests inspiration rather than copying.
Sharing a handmade card is always an act of kindness and can be greatly appreciated for many years to come.
Reviews:
'Kid friendly.'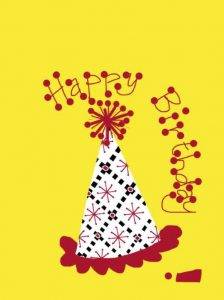 'I love every page of your book! I believe this will touch young and old alike!'
'I like the imagery.'
'Love the book. Very easy to read.'
'In this fine book, Marian McGlothlin shares her own process of making cards and gives many delightful
examples and suggestions for those who want to send notes to others, as an act of kindness.
In her own words 'we can all use more kindness right now.' This book is a treasure that I hope will find its
way into many homes.'
Images from Greeting Card Making for Kids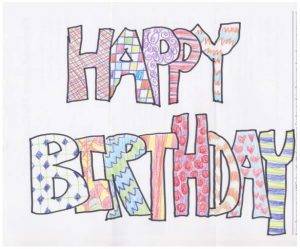 You can also draw block letters for a poster.
And you can create your design on recycled paper, like magazines, newspapers, old phone books…..with permission, of course.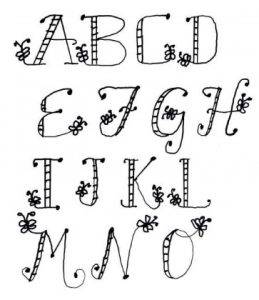 More calligraphy! Take your time. You can do this.
I made up these styles. One style has lots of straight lines.
You might want to use a ruler. The other is curvy.
Play! Have Fun!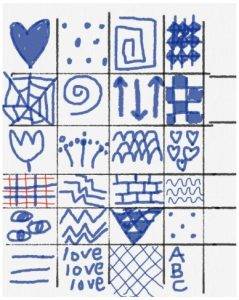 Doodling examples.
Easy, peasy, lemon squeezy!
<end of sample>
See more craft books in our activities and crafts section below