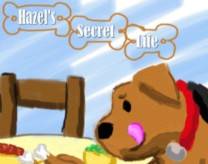 Hazel's Secret Life – Tina has a problem! Her dog Hazel is getting way too fat, and she doesn't know why! Can her family help her solve the mystery of the pudgy pooch? Based on a true story. From now until the end of the year the author is donating one dollar of every sale to his local school system.
Author: Eric Stone
Text and Images from  Hazel's Secret Life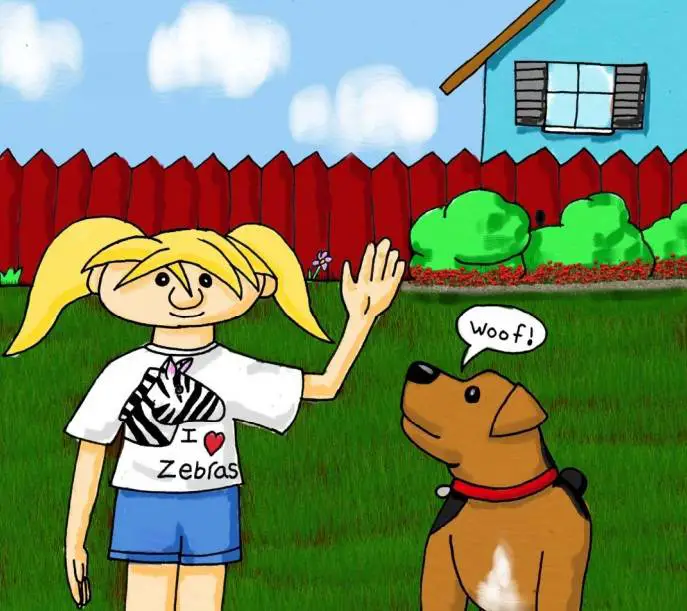 Hi, my name is Tina. This is my dog Hazel.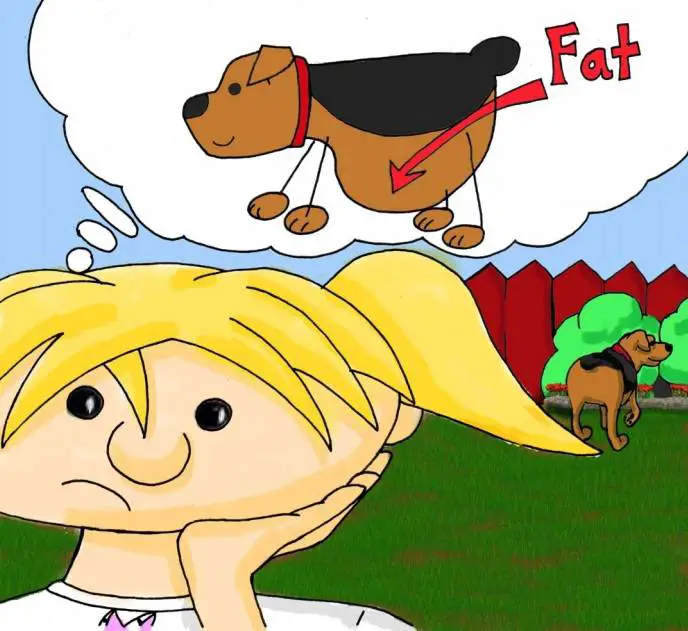 Hazel is very fat. Why is my dog so fat? I really wanted to know.
So this morning I thought, "I know! I'll go ask my mom."
<end of page 2>
You can also read along with the video below
See more books about Animals below
See more books for Children below
---
Sponsored Links:
Note – if you sign up through these links, it doesn't cost you any extra, but FKB receives a small donation, which helps us with our project to buy more FREE Hardcopies   for kids who need them

All our posts are checked by Grammarly, the FREE online grammar checker (We still receive a donation even if you only sign up for the free account :-):