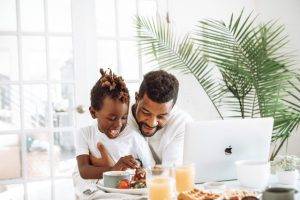 Learning is based on certain principles and stages. Language learning is no exception. Without the alphabet and phonetics, it is impossible to start reading and writing. Learning a foreign language should be done in stages. Parents have the opportunity to help their children. The experts of essaysformoney.com share tips on how parents can assist in learning a foreign language.
The main thing – focus on success
To achieve the child's goals, the personal commitment of parents is crucial. Create a situation of success, to form a positive attitude to the foreign language, even to those adults who do not speak it. It is essential to support your child and try different ways to help.
How parents can help a child learn a foreign language
In addition to language school and teachers, you can provide your baby with additional non-burdensome lessons at home. This way, he won't have time to forget material from lesson to lesson and will start talking much faster. Do not try to give all the information to memorize at once. Instead, gently wedge it into the games and try to captivate the child, so he starts learning the language with pleasure.
One should not underestimate the knowledge of foreign languages when applying to universities. However, knowledge of the state language can give advantages in the form of additional discounts for training, grants, employment opportunities. Also, language proficiency will make it easier to write a high school entrance essay upon admission.
What can a parent do?
It would be more accurate to say what you MUST do to facilitate learning the language for your baby and give him a positive attitude to learning.
You need to take into account the age of the baby and not give him impossible tasks.

Arrange classes only when the child is in the mood, preferably without interrupting the game.

Combine all the children's forms of learning: pictures, cartoons, games.

Learn the language with him, preferably the whole family, and arrange family language evenings. This habit is valuable for you and your child.

When working with a teacher, try as much as possible to be aware of what is happening in the classroom and work with him in pairs.

Look for new and exciting games, apps, cartoons and constantly monitor their presence in the child's daily life.

Support the child and praise even the most minor progress in the process of learning a new language.
What you SHOULD NOT do categorically!
The child perceives all classes through play. An adult, on the contrary, should approach the issue of language learning as seriously and in a controlled manner as possible. These are the features of the brain and memory at different ages. If you don't take this into account, lessons can bring tangible results and go to the detriment of the child's development and psyche. With any method of study, it should be forbidden to:
Force a child to learn something by heart.

Engage even if the baby is not in the mood.

Require instant or quick results.

Choose courses with a high load beyond the age of the child.

Leave the child alone without the help of the teacher.

Punish and blame for failures.
Some tips for parents
If your child starts to learn a foreign language, be patient and try to help him avoid losing interest in the lessons. Take note of a few simple tips suitable for both children and adults.
Tip #1: The 20 Minute Rule.
Children and adults can not focus on one thing for more than 20 minutes. If you do more, the brain gets tired, and memorization is much more challenging. And it is several times harder for a child under the age of 10 to sit still for more than a quarter of an hour. So take breaks and practice only in a good mood and with excellent health.
Tip #2: Poetry and Music.
Any information is memorized better if it causes emotions and memories. It is also called the associative way of remembering. For example, the human brain is designed to memorize the rhymes and the musical system better than a solid text.
Tip #3: Look for like-minded people.
You and your child will learn more quickly in the company of like-minded students. If you are learning at home, join the process, it will be easier for both of you.
Tip #4: Repeat what you've learned.
Without this, nothing will work, no matter how hard you try. So build your lessons with this in mind. Start the lesson with the repetition of what you've learned. And you can remind children all day long about the words you've learned and ask them to spell them out.
Tip #5: Get into the habit of learning.
It takes only 21 days to form a habit, and if you conduct lessons regularly, they will cease to be a drag in a month. The main thing is to have time so that interest is not lost before a month.
Tip #6: Speak.
Try to replace your native language with foreign words as much as possible. Then, turn it into a game. Establish a prize for the most significant number of substitutions during the day. Include the whole family in the game, and then your child will enjoy learning new words and applying them in life.
Tip #7: Natural Environment.
If everyone around you only speaks a foreign language, you will have to adjust to society. However, a child in the company of language-speaking children will quickly absorb words and turns of speech in a natural environment. Up to 7 years, this process can go fast and without much trouble for the baby.
As a conclusion
All parents dream of raising a genius, to teach him everything before school so that he would be ready for any twists and turns of fate. The child's brain develops better in constant training and exertion. The main thing is not to overdo it, because nowadays a lot of information surrounds all people and it is pretty enough for the diligent work of the child's head.
If you are not planning to move to another country and want to expand your child's knowledge, wait until school. The information and the level of understanding of the language at school are enough for such purposes. However, if you want higher learning, you can choose a teacher or a language center that is appropriate for the baby's age and degree of preparation. 
Attending seminars and lectures, class sessions, and preparation for exam sessions take up many students' time. And writing a paper in a foreign language is a much more difficult task. Therefore, if you value your reputation as a conscientious student and at the same time doubt your abilities, it is better not to risk and turn to a writing service. Its experts will help not only to write different types of student papers but also to create a successful speech in several steps.