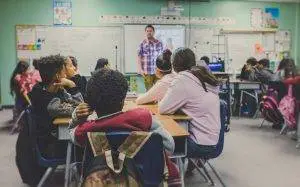 Reading books regularly can be greatly beneficial when it comes to your children developing literacy skills, but books can also open them up to new ideas and improve their understanding of the world around them as well as encouraging imagination and creative thinking. However, it isn't always easy to get lost in a book, especially if you're not in the best environment where there are distractions that take you out of the page. If you want to encourage your children to read more, consider creating a reading room or nook to help them focus on what's written on the page and get lost in a good book. Here are a few tips on how you can do this.
Choose a Peaceful Part of the House
For the best reading experience, it's good to settle in a quiet spot free from distractions such as the TV, or other people talking in the room, and so on. When creating your reading room/nook for your kids, choose a peaceful part of the house to do this in. It could be using a corner in their bedroom or turning a spare room into a study. Wherever it's the most peaceful in your home, use this space as a reading area.
Clear Some Space
The first thing to do is clear some space in your home to make room for a comfortable seat, some bookshelves, and a quality reading lamp. If you have limited storage space at home, having a declutter can help to create more room in your house and keep it organized. Alternatively, you could rent a self-storage unit nearby if you are looking for a short-term storage solution. Use https://www.storagearea.com to find units to rent near you. 
Soothing Color Scheme
Another thing to think about when designing a reading room for your kids is the overall décor. Painting a fun mural that reflects some of their favorite stories could be a great idea, especially if you're doing this for younger children. However, it's also important to remember that you're trying to create a calming atmosphere that allows them to focus on their reading, so opting for soothing colors such as lavender, greens, blues, and yellows could be a good idea, too.
Make Sure There is Enough Natural Light
While having quality reading lamps and overhead lighting is important for evening reading and dreary days, you should also choose an area of the house that can provide enough natural light. This will be better for your kids to read in during daylight hours, and you might even want to position their chairs by the windows for this reason. 
Keep Their Library Updated
Finally, you will need to make sure that your kids have plenty of books to read, and keeping their little library updated is key to this. You might also want to think about donating some of their old books that they aren't interested in keeping so that other children can enjoy these stories too. You can even purchase books second-hand too or encourage book swaps at the school as few people can afford to buy books regularly.
Reading is such a wonderful hobby and is hugely beneficial to children and adults alike. To encourage your kids to get into reading, create a reading room or nook at home for them to get lost in amazing stories as part of their daily routine.
For more tips about creating a reading room or even a reading space or nook, you don't need a whole room, check out: Expert Tips to Create a Functional Library at Home | Redfin