In a world where technology has 'virtually' taken over the entertainment aspect of both children's and adults' lives and whereby the vast majority of people over the age of ten spend time every day on their smartphone or tablet, reading real books will continue to prevail.
Reading is essential for sparking your child's imagination and letting them create their own world and design characters and situations in their minds, with that being said, here is how to encourage your child to learn about the world around them through reading.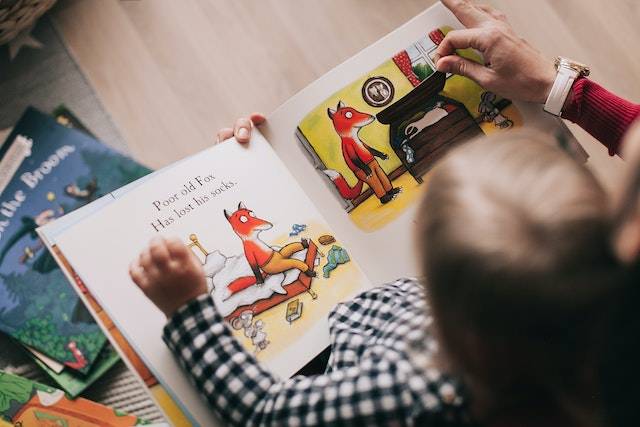 Research the Classics
There is such a wide range of classic novels, fairy tales, and plays which have been relatively recently transformed and translated into 'kid-friendly' versions. Now, even Shakespeare's plays are accessible to both older and younger children.
Even though some people consider Shakespeare (and other plays written so long ago) to be outdated, in actual fact, once the stories are broken down and transformed into accessible tales, they can be as exciting and enthralling for children as modern fantasy stories. They're also a great way to introduce history, the way people lived their lives in different ages and different countries.
Encourage Them to Learn About Their Own Bodies
Another instrumental way in which you can use and cultivate a love for reading into your child's psyche is to encourage them to read age-appropriate books which teach them how bodies work and how to take care of their own physical and emotional health.
Throughout your child's life, you are likely to take them for various vaccinations and inoculations, both for diseases such as mumps, measles, and chickenpox and even for precautionary vaccines when traveling abroad. Your children are much more likely to understand why they need to look after their mind and their body if they begin to learn about how they work though books.
Start Reading More Yourself
Children naturally take their inspiration from, for the most part, their parents in everything from opinions on art, favored animals, and political leanings to hobbies and interests, and therefore, if you really want your child to embrace everything that reading has to offer them, you should practice what you preach.
Just a few of the main benefits of reading for adults (as well as children) include the following:
An excellent method of reducing stressful feelings
Good exercise and training for your brain
A way to boost your powers of concentration and focus
Promotes creativity and imagination
Expansion of your vocabulary and general command of language
Appeal to Their Interests
The earlier you start to introduce books into your child's life, the more likely they are to realize how wonderfully immersive reading can be, and one effective way to do this is to simply appeal to their current interests.
For example, if their favorite toys are various species of dinosaur, then sourcing a couple of eye-catching pictures books depicting the adventures of dinosaurs, interspersed with facts about each different species, then your children are far more likely to engage with and enjoy the material.