Parents are a child's first and most important teachers. As parents, your involvement in your child's education will help improve their performance in school. But providing help in terms of your child's homework is a different matter, and it isn't a simple one.
While it's true that it's essential for you to show support to your child and model learning behavior, there should be a limit to the amount of help you give your child without robbing them of the chance to learn independently.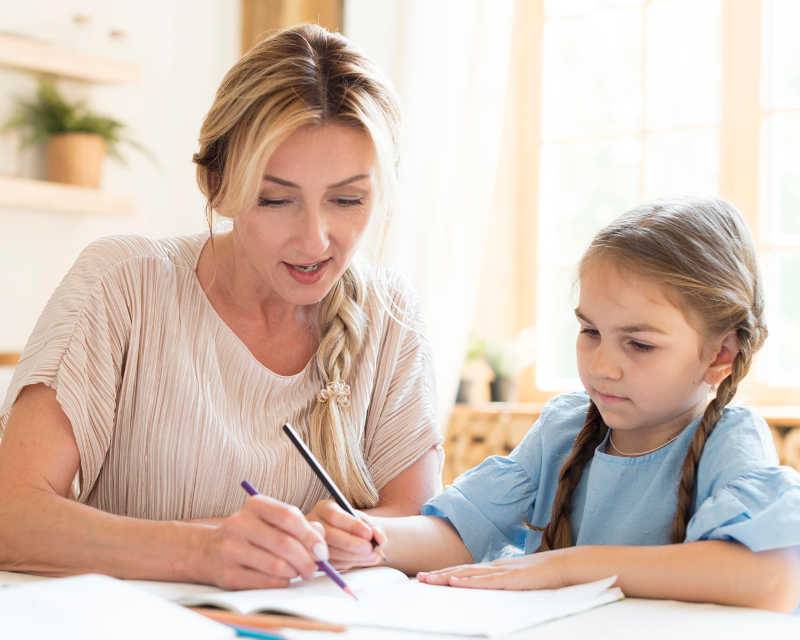 Family photo created by freepik – www.freepik.com
Be available without showing your child what to do
One way that teachers determine what their students have learned in class is through homework. Therefore, you should refrain from making these assignments yours. Children don't feel good when they make mistakes and often, they feel bad about making mistakes.
You should try to wean your child from the belief that they need to be correct all the time. Allow your child to make mistakes in their homework. For instance, you can tell your child that you will answer only 3 homework questions.
Beyond that, your child must figure out the answers on their own. This gives your child a chance to think for themselves. If your child makes a mistake, use it as a learning opportunity.
When your child asks for your help, you can also tell them that you will be right over after finishing your chores. The longer you make your child wait, this will increase the likelihood that they will try to figure out the answer on their own.
The only downside to this is time management as your child might really wait until you're done. If your child makes an honest effort but can't figure the assignment out, make a note of this to their teacher.
Find some inspiration
For older an older student, like one in college, one of the biggest things they struggle with is the task of writing an essay. As a parent, you could be confused about this situation. So, just help your kid to find some inspiration from Edubirdie USA with the best tips from professional writers that really work. With these easy points, your child's study process doesn't get disrupted.
Allow your child to lead you
Aside from homework, teachers might also assign projects for the children to apply the new skills they have learned. Projects can excite parents but you should refrain from taking over. This, of course, doesn't mean that you shouldn't help at all.
You can still pitch in but let your child be the leader. After your child finishes their project, they will feel accomplished. But if your child complains that they cannot complete a project, let them submit unfinished work. Let your child face the consequences. This is a very difficult decision but in the long run, it will be good both for your child.
Create a space where your child can do their homework
By allocating a specific time and place for your child to do their homework, you can help them establish positive study habits. For instance, you can set an hour after dinnertime for your child to do his assignments either in their room or in the living room.
You can also set up a conducive and comfortable reading space where your child can work in. Remember that your ability to support your child's learning should go beyond their homework. Engage your child with discussions, read books to and with them, and offer them further opportunities for learning.
Praise your child for a job well done
When it comes to your child's homework and learning in general, showing some positivity will make a huge difference. For instance, even just your presence and support already creates a positive learning environment, your child will learn better.
Being there is a supporting role you can assume, even without fully understanding the content of your child's homework. Praising your child is part of this role. Even doing homework on the beach or somewhere equally relaxing becomes better when you give positive affirmation to your child when they accomplish their work.
Conclusion
Our children today, compared with what we had during our younger days, receive more demanding and complex assignments. As a parent, you should try not to get too involved as you would like. Remember that the main objective of teachers when giving homework is to help children become independent thinkers. You should stick with the simple tactics discussed in this article to make the process more enjoyable for everyone involved.
Author's Bio:
Julius Sim is the Head of Support Team at EduBirdie and has great experience in CS and CX domains for various large companies. He joined Edubirdie with a mission to take customer service to the next level and has been quite successful in doing that. His free time is for horse-riding, drawing and painting and listening to rock music.