When it comes to software development, you can get involved with many different industries and sectors, as every organisation and business will use computer programming to manage their daily operations. Whether it's relying on an HR system to automate records and payroll, writing up documents on a word processor, or even communicating with each other via DM systems and email, all of these things are created by software developers.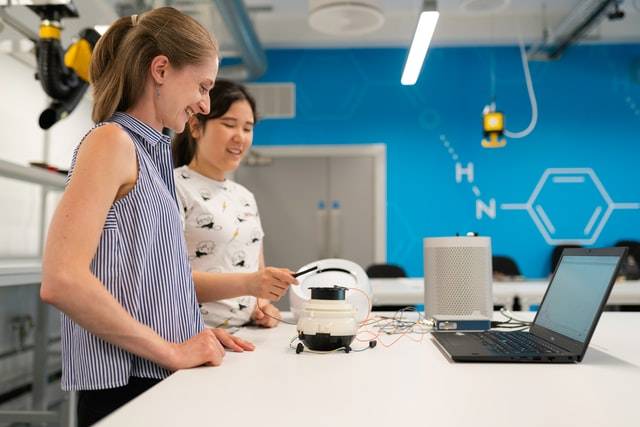 Yes, you can do work for a lot of industries as a software engineer, but if you want to combine your talent for developing with another noble profession – why not develop apps and other software for educational purposes? Here are a few reasons why this could be the right path for you.
You Can Help to Make Learning Fun
It's important to keep students engaged when they are learning about new topics, but this isn't always easy to do. While teachers can come up with some creative methods in the classroom to keep their students interested, one of the ways they can do this is by using innovative and interactive apps that help to make learning fun. You could be part of the development team or even the leader of the project on a ground-breaking education app that manages to keep many more students engaged and find their passion for learning.
There is Always a Demand
While there can be a high demand for all kinds of apps and software, the education sector will always be an essential component of society. Whether you are focusing on early education, elementary, high school, or college-level learning for your apps, there will always be a demand for this, and you can be providing society with what it needs and wants to improve learning techniques.
You Can Inspire Others
Not only can your apps and software inspire the students that will be using them, but this is also an opportunity to inspire others outside of the classroom. Software development does require some creativity, especially to come up with new ideas that can rival competitors and bring something new to the table. Getting into development for educational software can allow you to become a role model to other potential developers and get more people into the education sector through this route. Suppose you want to move up into leadership roles so you can inspire people on your team to do their best work. In that case, you might want to get specific qualifications like this one for Agile Coaching to learn more about leadership skills and project management. 
Future-Proofing Education
Finally, when you get into software development for educational purposes, you can also help to future-proof these applications, programs, and the teaching methods that they are designed for. In a time when things appear to be evolving rapidly, particularly with technology, it's important to make sure that this software can be adapted so that they are a sounder investment for educational institutions that they can rely on for years to come. 
As a software engineer, there are many industries you can create excellent software for, but if you want to make a difference, why not focus your efforts on helping the education sector?