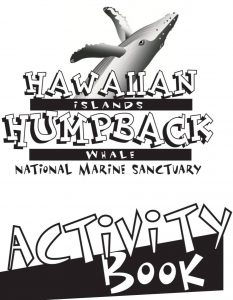 The Hawaiian Islands Humpback Whale National Marine Sanctuary Activity Book is a book brought to us by the NOAA with all sorts of activities about whales. This makes a perfect resource for homeschool or school marine study topics. The book can spark off more research into the animals, or perhaps you could create a non-fiction book about humpback whales?
See more books about marine life in our Sea Creatures Section.
See more books from NOAA in our NOAA Section.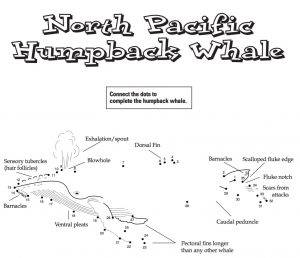 NOAA books are available in public domain, which means you are free to modify them and use as you need, however, it's always best to give credit to the author. See more public domain books in our Public Domain section.
Text and Images from Humpback Whale Activity Book

Whales, dolphins, and porpoises are part of a group of mammals called cetaceans. There are about 80 different species of cetaceans in the world. Humpback whales (also known by their scientific name, Megaptera novaeangliae) are one of the more easily recognized cetaceans in Hawaiian waters. Don't forget that Hawaiian waters also provide
habitat for numerous other marine species including Hawaiian monk seals, green and hawksbill turtles, many species of fish, and coral reef inhabitants. Some of these are found nowhere else in the world.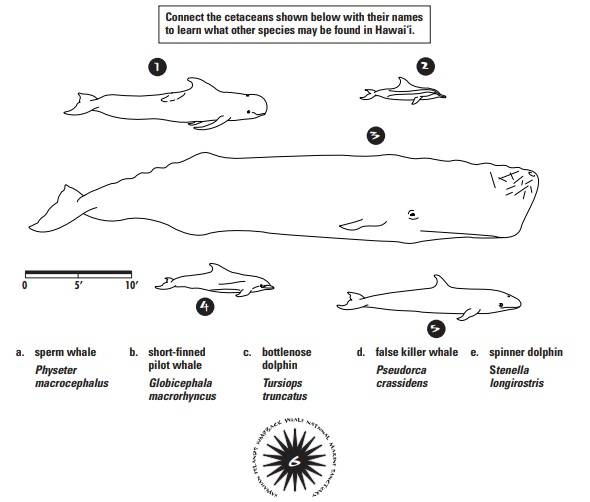 <end of sample>
See more Activity books below