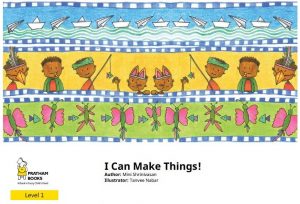 I Can Make Things! An English Level 1 book from Pratham's Storyweaver, this is a story of a boy who can make many things. He can draw his mother and Sister but he is told of somethings he cannot do like drawing on the wall. He can do a lot of amazing things that his little sister cannot.
This is an English level 1 book suited for early readers and children who want to start reading. The book has a lot of wonderful pictures on it to keep children interested while learning new words.
I Can Make Things! (English), written by Mini Shrinivasan, illustrated by Tanvee Nabar, supported by Parag: A Sir Ratan Tata Trust Initiative, published by Pratham Books (© Pratham Books, 2013) under a CC BY 4.0 license on StoryWeaver. Read, create and translate stories for free on www.storyweaver.org.in
Sample from I Can Make Things!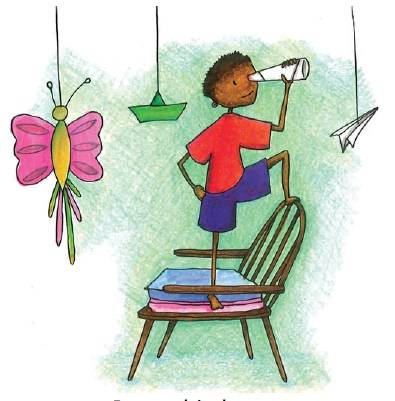 I am a big boy now.
I can draw and I can make things.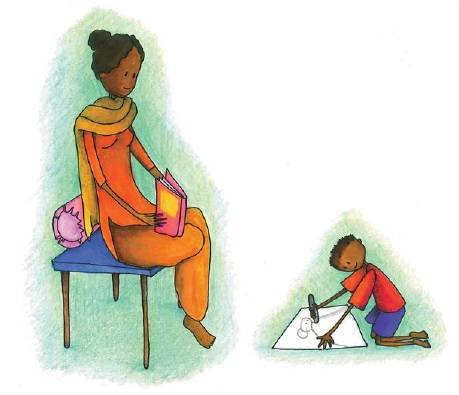 I draw my mother, she sits still.
I draw my sister, she does not sit still.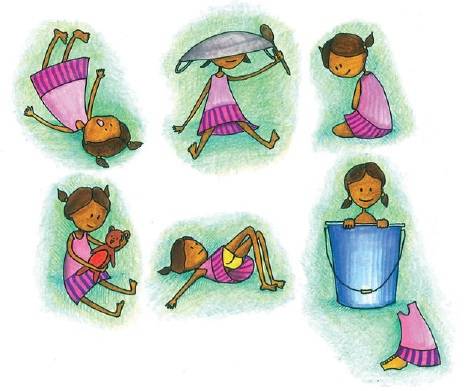 I draw many things.
But I am told not to draw on the wall.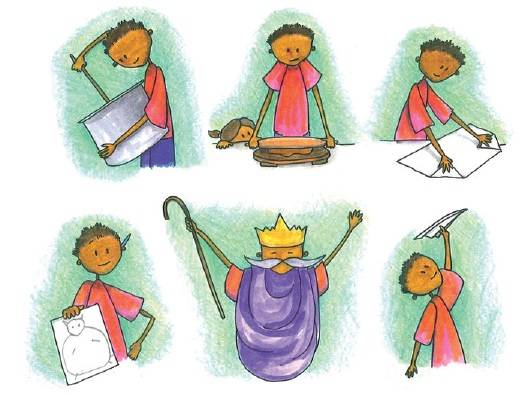 I can make things.
I make a drawing of a cat, she is fat.
I make a fish. It is small.
I make paper boats, birds and planes.
I make houses and trains.
My sister makes a mess!
I can make many things. But my sister cannot!
<end of story – I can make things>
About Pratham, Read India
Pratham Books was set up in 2004, as part of the Read India movement, a nation-wide campaign to promote reading among children. Pratham Books is a not-for-profit organization that publishes quality books for children in multiple Indian languages. Pratham's mission is to see "a book in every child's hand" and democratize the joy of reading.
Pratham's books are available now in digital form on the Storyweaver platform.
Read along with the video below
Read I Can Make Things in these other language versions below.
French Version
Spanish Version
See more Pratham books' Storyweaver below
---
Sponsored Links:
Note – if you sign up through these links, it doesn't cost you any extra, but FKB receives a small donation, which helps us move towards our aim of
FREE Hardcopies!  
All our posts are checked by Grammarly, the FREE online grammar checker (We still receive a donation even if you only sign up for the free account :-):