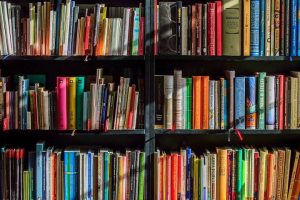 We can all agree that, when we were kids, we loved to read books, novels, and stories. Even though most of them have been just fairy tales, we enjoyed listening to and reading them. Of course, kids cannot know if the content of the book is a true picture of life or not. The most important thing is that they can draw something instructive from it. Now, let's focus on what are the lessons that kids can learn from reading these books.
The Runaway Bunny Book By Margaret Wise Brown
When we speak about books related to young ones which contain important lessons for them, "The Runaway Bunny" must be mentioned. Some of the best reviews on it you can find on the 99Papers writing service review page online.
This book is written by American writer Margaret Wise Brown who is used to being called "the laureate of the nursery" because of her achievements. Her artwork was illustrated by Clement Hurd, an actor who had an excellent relationship and a true partnership with Margaret. The Runaway Bunny is the first mutual piece of art of Clement Hurd and Margaret Wise Brown.
Something that stands out is probably the picture of a cow jumping over the moon.
The action is focused on a rabbit that wants to slip away from home in search of little independence. However, the bunny finds disagreements with its mother who tells him that will follow him on every step he makes.
This book is related to family relationships and how important they can be. The author wanted to illustrate how a kid can never escape from his parent's love no matter how hard he tries. It is something that will follow any child as long as they are alive.
The Giving Tree By Shel Silverstein
One of the most useful book lessons that kids can find is available in the book "The Giving Tree" written by Shel Silverstein. This artwork was published back in 1964 by Harper & Row after numerous failed attempts at finding the right publisher.
This book is known as "one of the most divisive books" among children's literature. Despite its simplicity, kids can learn from it.
The action of the book is related to the lives of an apple "giving" tree and a little boy. They strived on finding a mutual relationship and getting closer to each other every day. The interesting thing about this book is that the tree constantly addresses the other one as a boy, even when he got much older.
The point of this book is in the giving of the tree even though it never gets anything in return. And that is the lesson that every child should remember. The very concept of giving to the others, which makes the tree happy, is represented throughout the whole book. Kids should remember that if giving to someone makes you happy, you should keep doing it without any demands of getting something in return.
The Mixed-Up Chameleon By Eric Carle
"The Mixed-Up Chameleon" is a book written by the American illustrator, designer, and children book writer Eric Carle. This writer is well-known for another artwork called "The Very Hungry Caterpillar" which was a very successful project with over 50 million copies sold out. However, we will be focused on his other book which is truly popular among the kids.
What is the first thing that you recognize a chameleon by? Its color, of course. Well, the point of this book is highly related to general changes, things that make us happy, and people's identity.
When it comes to changes, the author wants to emphasize that you should be satisfied with your appearance and not constantly looking over other ones. Just like the chameleon in the book who never gets pleased with his looks no matter how many colors and shapes he changes.
If we speak about happiness, the author's wish was to highlight the fact of how getting all the things that someone asks for will not make you happy.  To simplify it, things that we think makes us happy can show totally the opposite.
The identity of a person is a constant theme among scientists and teachers. Maybe the question of identity goes deeper into philosophy but what this book's author wanted to emphasize is that changes can be caused by problems of personal identity. If we are not satisfied with some part of our body, we will try to change that. We don't often understand that maybe the body is not the problem rather than our mind.
Lilly's Purple Plastic Purse By Kevin Henkes
This book was written by Caldecott Medal winner, Kevin Henkes. This illustrator and writer of children's books has been rewarded for many works throughout his career but "Lilly's Purple Plastic Purse" might have the most important lesson for kids.
You might be asking yourself what is so important that kids should learn from books they read?
Well, this book can provide them a big lesson about taking the responsibility for their actions so as to give forgiveness. The plot of this book represents young Lilly who likes school and her teacher. Everything changes dramatically when she appears with a new purple purse and shiny sunglasses acting like a movie star. She got her things confiscated by the teacher which led Lilly to make an act of revenge which she would regret later.
It is often the case that people have no responsibility for the actions they make, even when they are older. Unfortunately, it seems like the power of forgiveness is not a common thing in our society too. And that's something that future generations should know about and try to change. Those lessons can have a huge impact on a child's development as a person. Make sure to teach them that on time.
Conclusion
We are lucky that our kids nowadays can learn from truly inspiring books for their age. Writers are trying to provide them important life lessons throughout their books and stories. If you want your child not to imitate the mistakes of the main characters of those books, make sure they remember all of these lessons. They will thank you later!