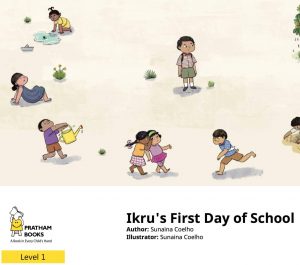 Irku's First Day Of School follows through all the activities of a day at school and Irku's excitement at the new experiences. The book is a wordless book for children to create there own words to the pictures.
Sample images from Irku's First Day of School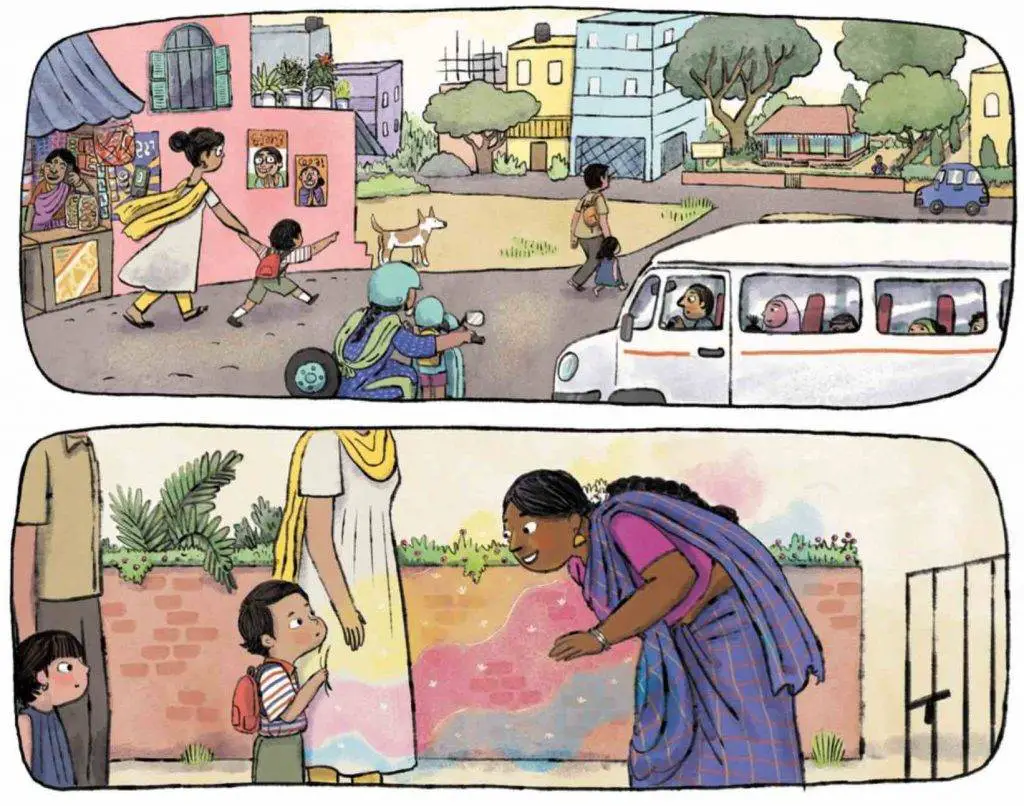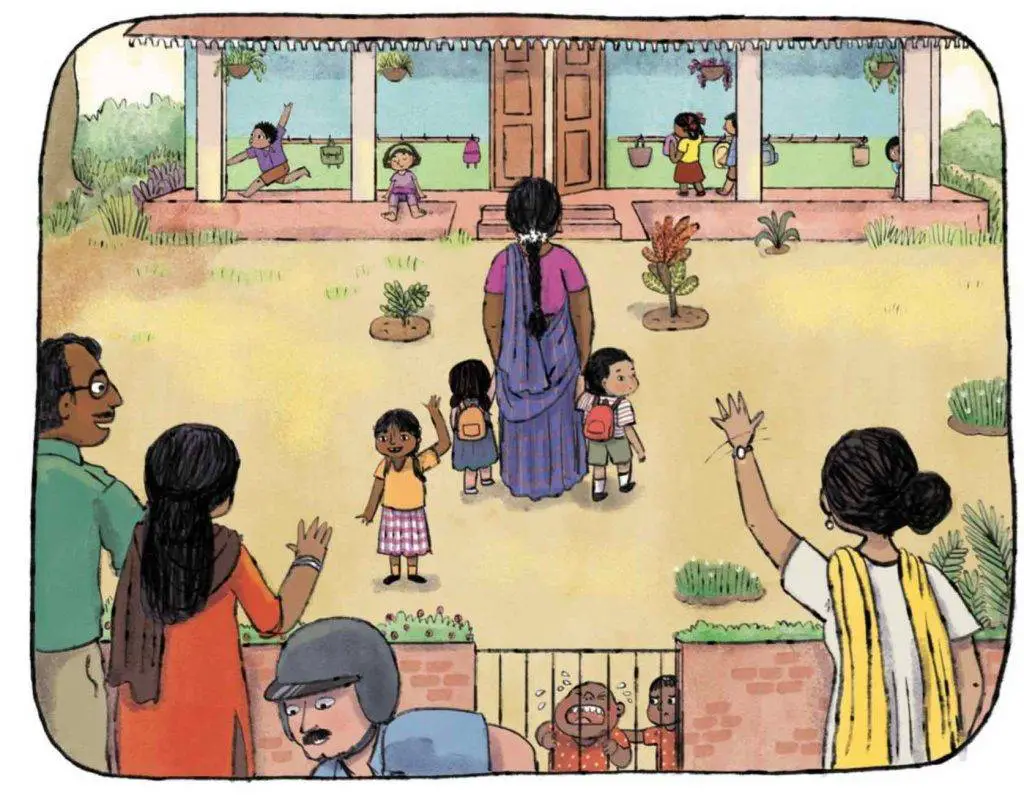 <End of sample>
Read the full book by selecting one of the buttons below the post.
If you enjoyed this book see more from Pratham and their Storyweaver platform below: