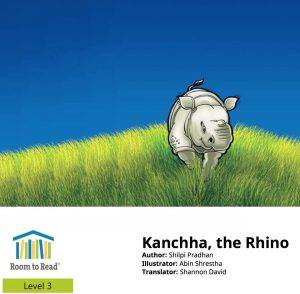 Kanchha wanders away from home and is very afraid. What happens to Kanchha and does Kanchha learn his lesson from this experience.
This is a level 3 book suitable for children who are ready to read on their own, or as a class read aloud.
Sample Text from Kanchha the Rhino
In a vast grassland, there lived a little rhino. His name was Kanchha. Kanchha was two years old and lived with his mother.
He loved to wander about the grassland.
His mother would often warn him, "Kanchha, there are a lot of bad things out there. Be careful, son. Always remember to leave your scent so that you can smell your way back home."
He nodded his head. Kanchha understood, but it was hard for a little rhino to remember everything his mother told him.
<End of sample>
Read the full book on the buttons below the post
If you enjoyed this book see many more like it in our animals section: