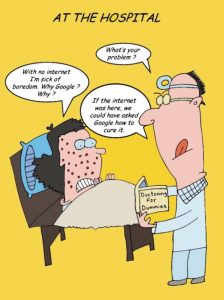 Ishan is a bright 10 year old, in his first book, Life Through the Eyes of a 10 Year Old, he takes a light-hearted and comical look at his own generation and aspects of a ten year old's life. Major crises loom as the internet is off, a teacher is overly strict, he doesn't understand why they don't get the importance of gaming, and many other narratives of fun opinion and imagination. A fun book to inspire enjoyment in reading and insight into a 10 year old's world.
This book is also available on Kindle, here: https://www.amazon.com/Life-Through-Eyes-Year-Old-ebook/dp/B07BCZJK23
By: Ishan Khire
Text and Images from Life Through The Eyes of a 10 Year Old
Part 1 – Disaster Strikes: Life with out Internet!!!
How it all began
Hi, my name is Ishan and I'm freaking out! I do't have any internet! This is bad… really bad!! Even worse the whole city is out of internet…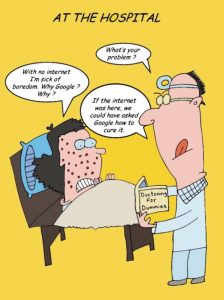 I wonder how people are surviving?
How are the hospitals working?
This is probably how it looks in the hospital…
<end of sample>
See more books about Behaviour below
See more books for Children below
---
Sponsored Links:
Note – if you sign up through these links, it doesn't cost you any extra, but FKB receives a small donation, which helps us with our project to buy more FREE Hardcopies   for kids who need them

All our posts are checked by Grammarly, the FREE online grammar checker (We still receive a donation even if you only sign up for the free account :-):