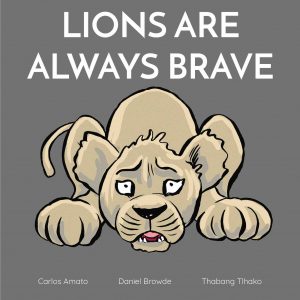 Lions are Always Brave is a cute animal story about a little lion, who is strong, fast, stretchy, and br…br….brave?
Text from Lions are Always Brave
Oh! Hello.
I'm a lion.
Do you know what that is? Should I tell you?
Let me tell you.
A lion is strong.
Lions can run very fast.
Lions are extreeemely stretchy.
And, um, br … br …
… brave.
Lions are always brave! Lions aren't scared of …
ANY …
…. THING!
ROAR!
<End of Book>
Listen and read along with this book in the following video with nice clear text to go with the audio.
This is another awesome creative commons children's storybook provided by BookDash, see more of their books in our BookDash category. BookDash is a non profit organisation dedicated to ensuring every child has access to at least 100 books before the age of 5 years old. Most of their books are aimed at beginner readers and young children.
See more creative commons books in our creative commons category. Creative commons books are free to share and reuse, in terms of the applicable creative commons license.
Search under "Toddlers" for more books in this age range. These books are suitable for beginner readers, beginner English speakers, and young children.
---
All our posts are checked by Grammarly, the free online grammar checker (British English used):
This site is hosted by Bluehost:

Leave a comment (it won't be public), or contact me if you want help getting your own website cost-effectively.