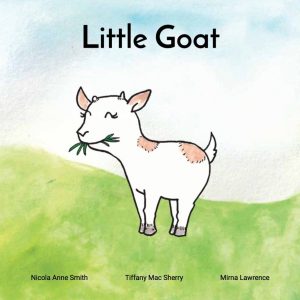 Little Goat wanders off in pursuit of some sweet grass, but does she know how far she's going. Will Mother Goat find her again? Find out in this charming fiction for young children. This book with simple English is suitable for toddlers and those learning to read.
Sample Text From Little Goat
Little Goat went to find the sweetest grass.
The sky was blue above. But she did not look up.
The river gurgled below.
But Little Goat did not listen to its song.
<End of Page 2>
Keep reading by selecting the button for download or read online below.
This book was brought to us by Bookdash. See more books from Bookdash in our Bookdash category.
This is a creative commons book, so it can be shared and even revised and re-published (see all the original files at Bookdash), as long as credit is provided, see more creative commons books in our Creative Commons category.
If you are looking for books about animals, see more in our Animals category.
Listen and read along with this story in this video version, read by Goog Grief O'kief