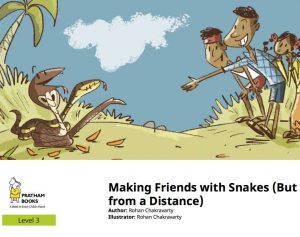 Making Friends With Snakes (but from a distance) -is an educational children's ebook written in comic form about snakes. If your country has snakes it's so important to teach children snake etiquette early. This ebook is perfect for teaching children about snakes in a fun way. The book details some common facts about snakes, how to recognise the different types of snakes, and which snakes are the ones to watch out for (the most venomous), along with most importantly what to do if you come across a snake accidentally so as not to be hurt.
Making Friends With Snakes is a perfect early nature ebook and can be a good springing board for researching snakes, especially the dangerous ones, in your own country.
Sample pages from Making Friends With Snakes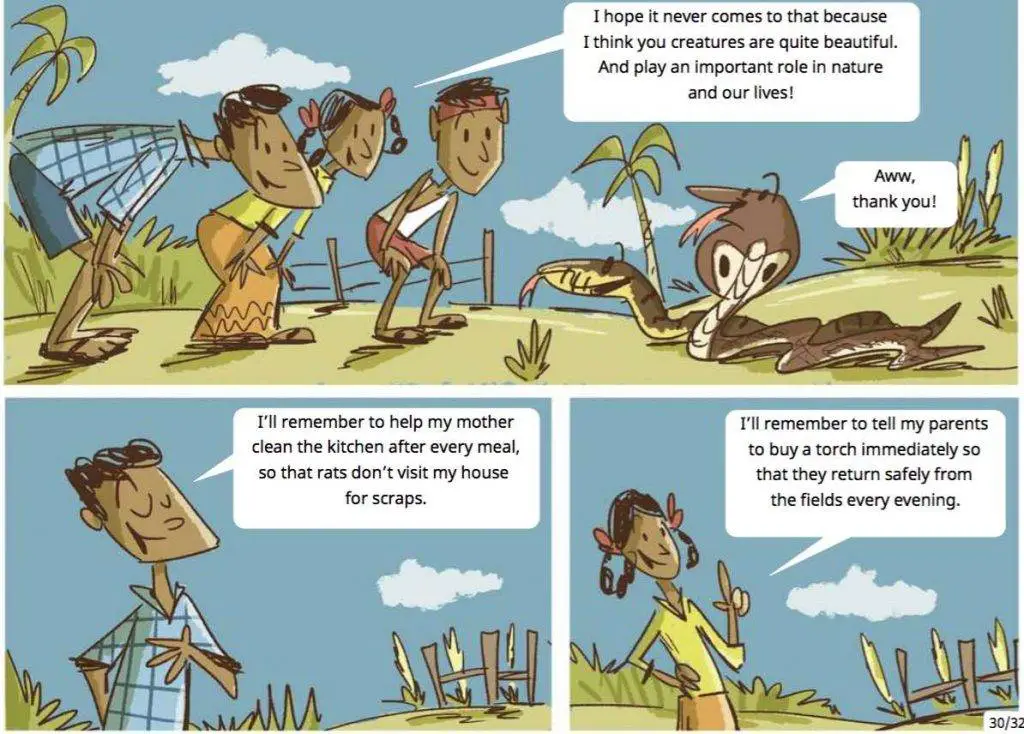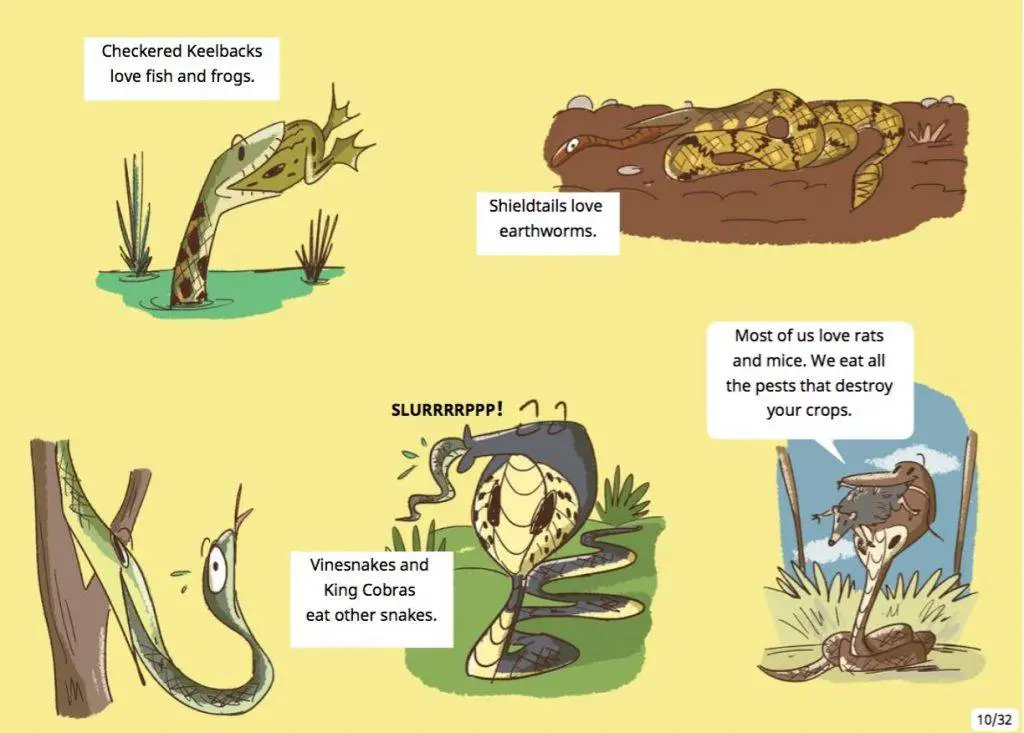 This ebook is brought to us by Pratham and their Storyweaver platform, see more ebooks from Pratham here on FKB in our Pratham-Storyweaver category.
If you are interested in nature and conservation, see more books about these topics in our Nature Category and our Conservation Category.
For non-fiction ebooks check out out Non-Fiction category.
We hope you enjoy all the snakes in this book for children about snakes, and many more ebooks here at FKB!