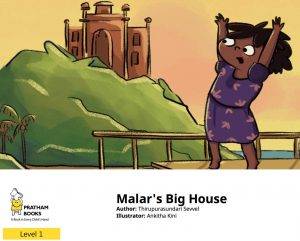 Malar's building a big house, but will she manage to keep her house standing? Find out in Malar's Big House.
Sample Text from Malar's Big House
Today, Malar is going to build a big house!
"I can use these!"
"My big house will be this high!" says Malar. "And this wide!"
<End of sample from Malar's Big House>
Read the full book by selecting one of the buttons below the post.
This story was brought to us by Pratham's Storyweaver platform, if you enjoyed this story, see more stories from Pratham below.