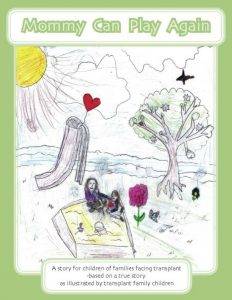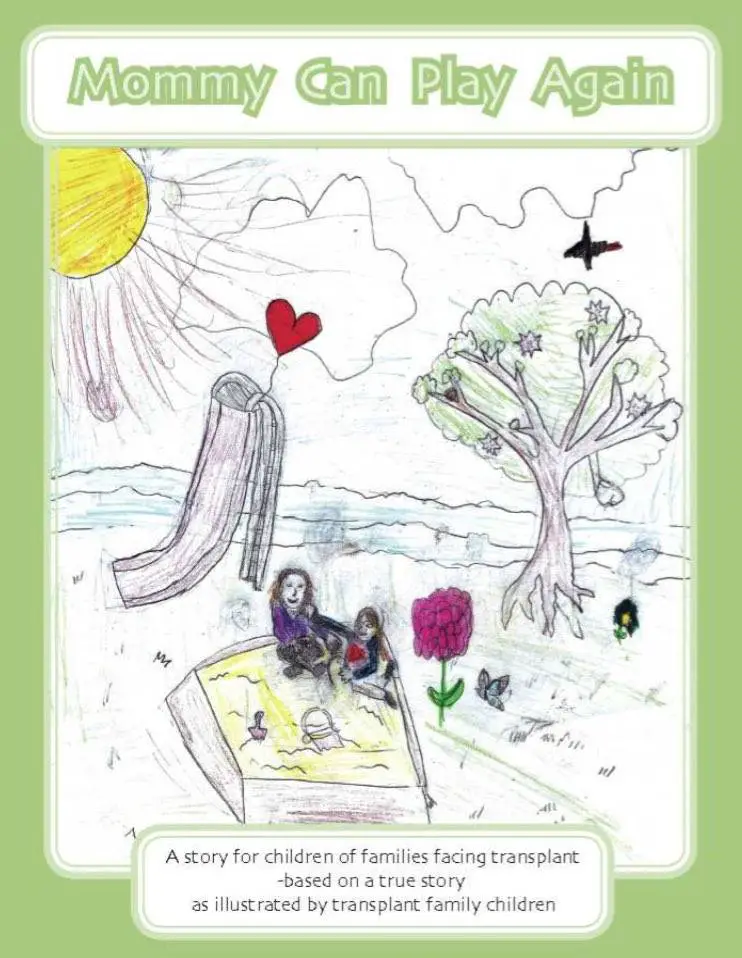 Molly learns about her mother's need for a lung transplant. In time, after that successful transplant, Molly can play in the sandbox with her mother again.
Based on real-life events, this is a story for children of families facing transplant, illustrated by children of TRIO Philadelphia chapter transplant families; conceived, created, and edited by the TRIO Philadelphia chapter.
This book, illustrated by children for children, explains a story of a typical experience of a child when their parent requires an organ transplant. The experience is difficult to deal with for a child, and this book provides a simple easy to understand story to follow to help children understand the process. It can be helpful for children with parents needing a transplant, children with friend's parent needing a transplant, or simply to teach empathy in all children. The book can also be a great feature for a school project around World Organ Donor Awareness Day, on the 13th August.
What people are saying about this book:
"A wonderful, realistic story of lung transplant, as seen through the eyes of a child. Mommy Can Play Again is a powerful reminder that when major illness strikes a family, both parent and child long to return to happier times."
– Chas Devlin, father, heart/double lung transplant recipient
"As a donor family member, I loved this book and especially the part where they call the new lungs "a gift". I love the illustration of the beautifully wrapped box with a bow. Donor families are happy when they learn their loved one has helped another family so their Mommy Can Play Again." – Diane Milbourne, organ donor spouse
"Upon reading Mommy Can Play Again, I realized how important it is to explain to children the complicated world of organ transplant. This book with the artwork by children involved in the process is an excellent example of first hand feelings and art to get a handle on this. As an artist, I too drew many pictures of lungs with butterflies and my three lungs on a clothesline while awaiting transplant." – Maureen Sweeney, heart/double lung transplant recipient
"I wish I had this book 18 years ago for my children." – John Clyde, heart transplant recipient, father of three
"The book is very, very good and hits the issue in a non-threatening yet non simplistic way. I think it will benefit a great deal of children and bring comfort to their parents as well. – Liz Shore, heart transplant program social worker
"Mommy Can Play Again nuzzled my transplanted heart with true-life experiences and encouragement we all need—adults and children alike." – Cindy Scinto, transplant recipient, author (A Heart Like Mine trilogy) and speaker
"Pictures bring to life a journey of fear to hope to thriving in this stunningly simple yet evocative true story. Children will find healing and their relationships with their ailing parents will be enriched." – Lynne Samson, Executive Director/CEO HelpHOPELive (formerly NTAF)
"What a wonderful resource for transplant families. We would recommend this book to anyone who wants to explain organ donation and transplantation to children. This book should be in every library." – Vincent T. Armenti, MD, PhD, Principal Investigator, and Lisa A. Coscia, RN, BSN, CCTC, Transplant Registry Research Coordinator, National Transplantation Pregnancy Registry (NTPR), Thomas Jefferson University, Philadelphia, PA