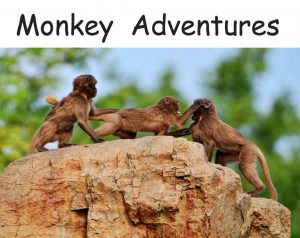 Monkey Adventures is an early reader and an early science book about monkeys. This is a leveled book from Mustardseed books, suitable for grade 1.
Monkey Adventures is rated at Grade level 1.4, reading recovery level 7, guided reading level E, with 130 words.
This book is designed for early readers with simple words and some repetitive language. These books are perfect for beginner readers or for beginner English language learners.
Text from Monkey Adventures
Baby Monkey
is hugging her
momma.
She just got up
from a nap.
Baby Monkey likes to ride on her
momma's back. They go for a ride.
They go to look for
Baby Monkey's sisters
and brothers.
Baby Monkey likes
looking at them playing
on the rocks.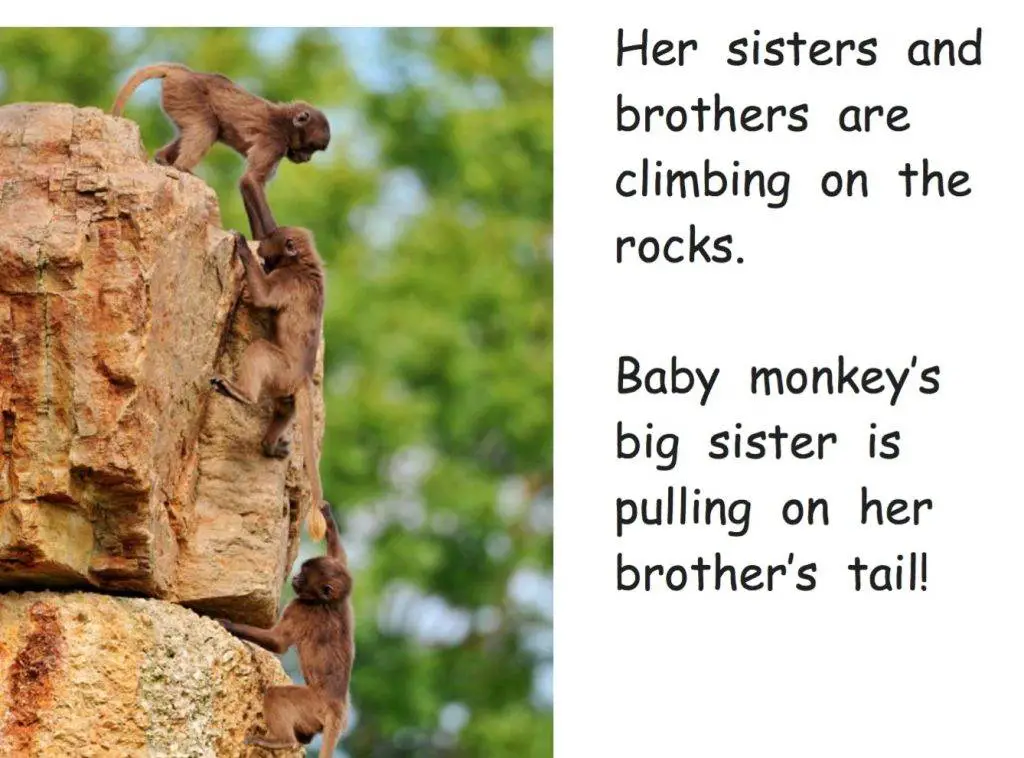 Her sisters and
brothers are
climbing on the
rocks.
Baby monkey's
big sister is
pulling on her
brother's tail!
I don't think he
liked that so much!
He's telling her,
"Please don't do
that to me again."
Except, maybe he
didn't say please . . .
Now it's play time! That means more tail
pulling and some face pushing too!
Baby Monkey's sisters and brothers like
to play a lot.
Mom just looks.
She knows they
are just playing
and that they
will all be ok.
<End of Monkey Adventures>
This book is also available in Spanish, here: https://freekidsbooks.org/adventuras-de-monos-monkey-adventures-spanish-version/
See many more books like this in FKB Mustardseed category.
See more early readers in our early reader category.