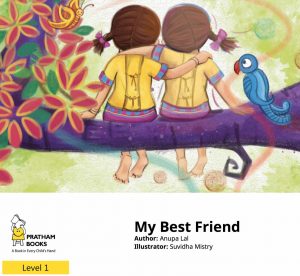 In My Best Friend, we see how imagination and dreams can make something feel real. A young girl plays with her mirror image, but the image doesn't talk back, until she falls asleep.
This picture book is perfect for early readers and toddlers.
Another great book from pratham and storyweaver
Author: Anupa, Lal Illustrator: Suvidha Mistry
Text From My Best Friend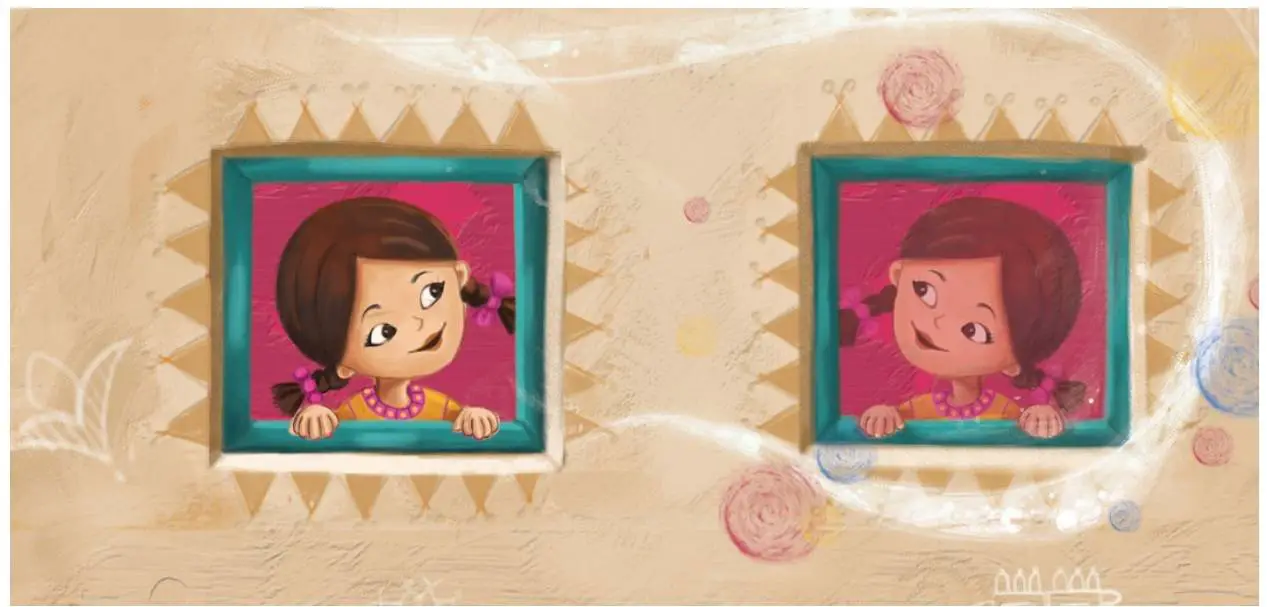 I have a friend. She lives in my house.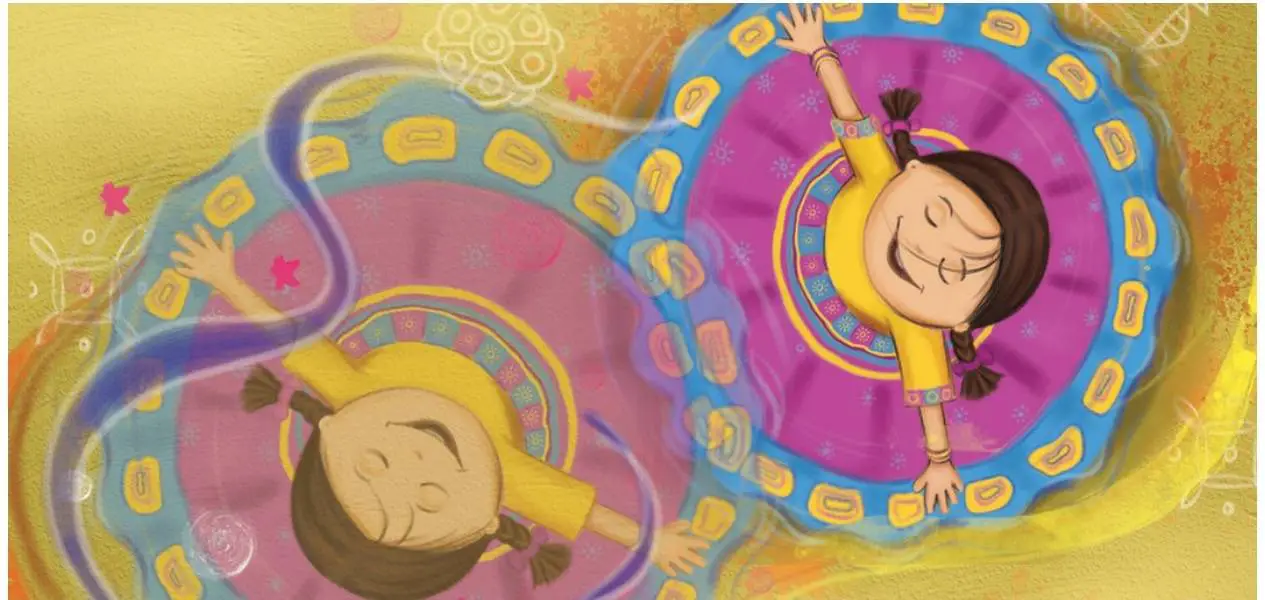 When I am happy, so is she.
When I cry, she cries too.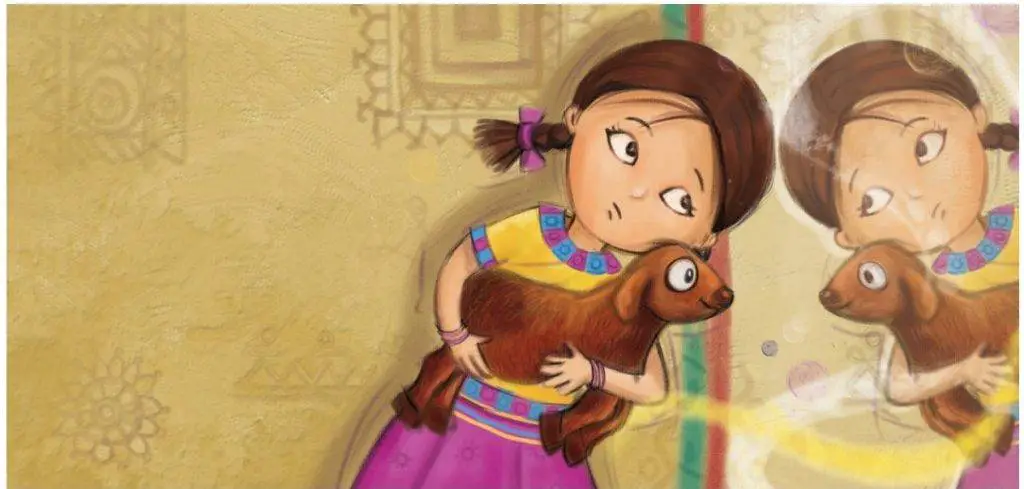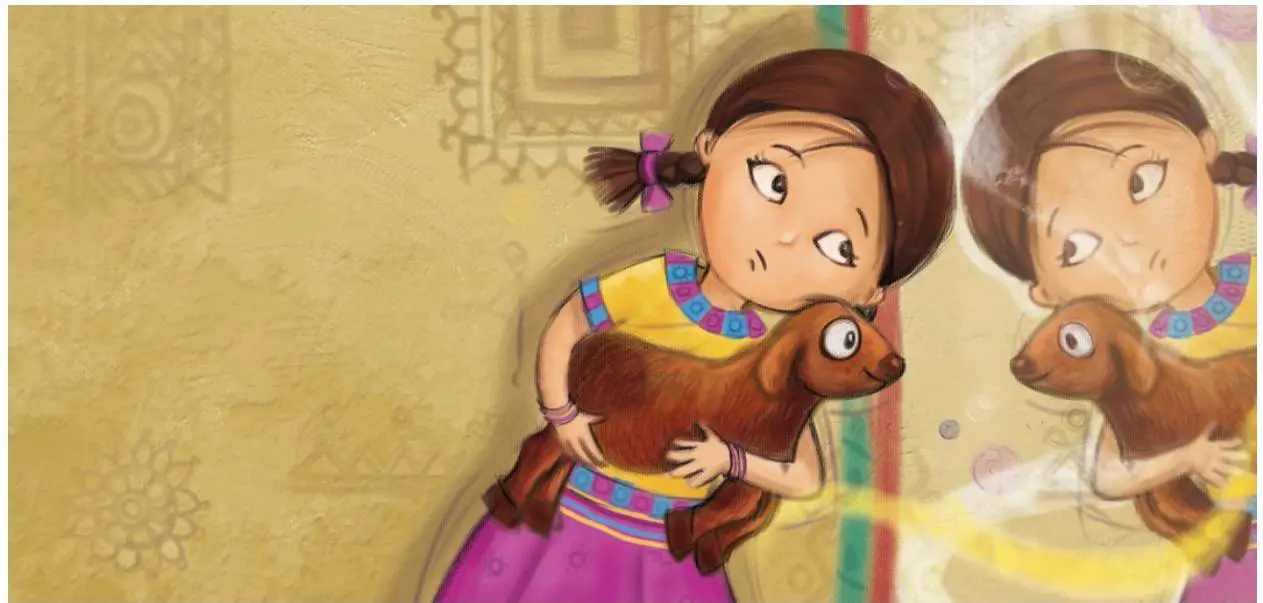 But I cannot hear her voice. My friend lives insude the mirror.
"Come out," I tell her, "we will play." She does not come out.
I am not happy. I go to sleep.
She comes out of the mirror in my sleep! And we have fun.
We play, we run, we shout and scream together.
When I talk to her, she also talks to me.
In the morning, my friend will go back into the mirror.
But I don't mind at all. We will play again in my dreams!
<End of Text From My Best Friend>
About Pratham, Read India
Pratham Books was set up in 2004, as part of the Read India movement, a nation-wide campaign to promote reading among children. Pratham Books is a not-for-profit organization that publishes quality books for children in multiple Indian languages.
Pratham's mission is to see "a book in every child's hand" and democratize the joy of reading.
This is a level 1 story from Pratham's Storyweaver platform.
See more books from Pratham in our Pratham-Storyweaver category.
See more books at this reading level in our Early Readers category or sort by Age 2-5 Years.
---
Sponsored Links:
Note – if you sign up through these links, it doesn't cost you any extra, but FKB receives a small donation, which helps us move towards our aim of
FREE Hardcopies!  
All our posts are checked by Grammarly, the FREE online grammar checker (We still receive a donation even if you only sign up for the free account :-):


This site is hosted by Bluehost:

Leave a comment (it won't be public) if you want help getting your own website cost-effectively.